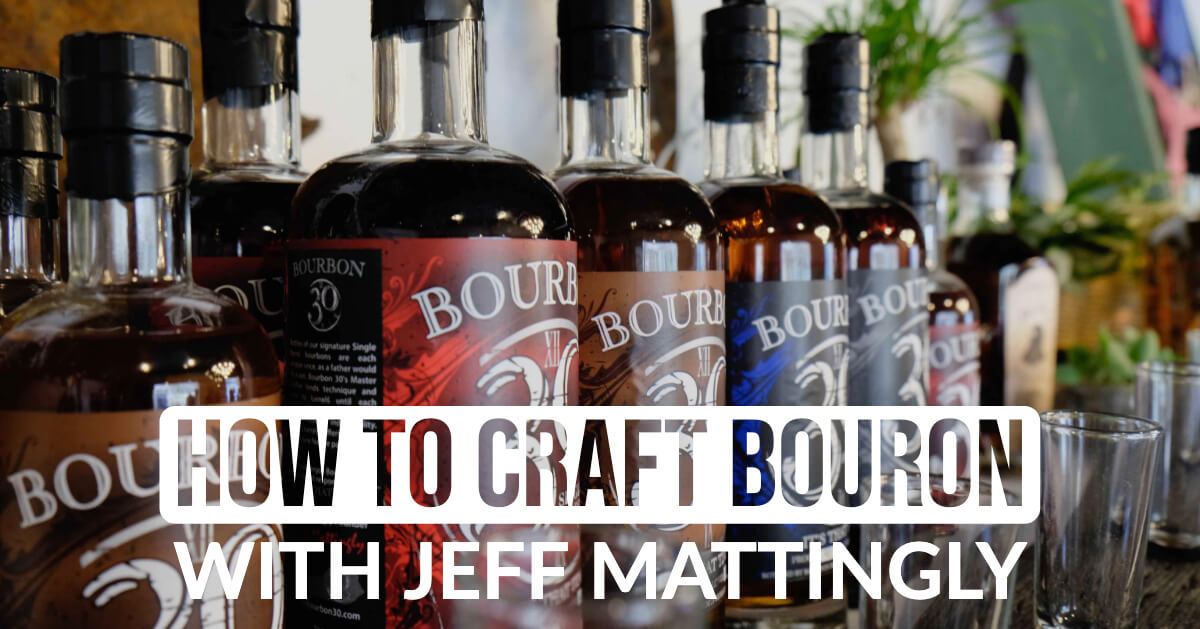 Storytelling with Jeff Mattingly of Bourbon 30: How to craft bourbon
Bourbon distiller Jeff Mattingly appreciates being mere steps from where bourbon whiskey was (allegedly) first made way back in 1789 – that is, on the banks of Royal Spring, located right across the street from Bourbon 30 in what is now known as Royal Spring Park.
Tricia Brill and Jeff Mattingly of Bourbon 30
"It's an honor being the first distillery since Baptist minister Rev. Elijah Craig was here in Georgetown," says Mattingly, founder of the family-owned and operated distillery.
"Birthplace of Bourbon" in Downtown Georgetown
Mattingly takes his role as master crafter and Bourton 30's proximity to where it all began seriously, bottling small batches and never replicating even the distillery's most popular blends.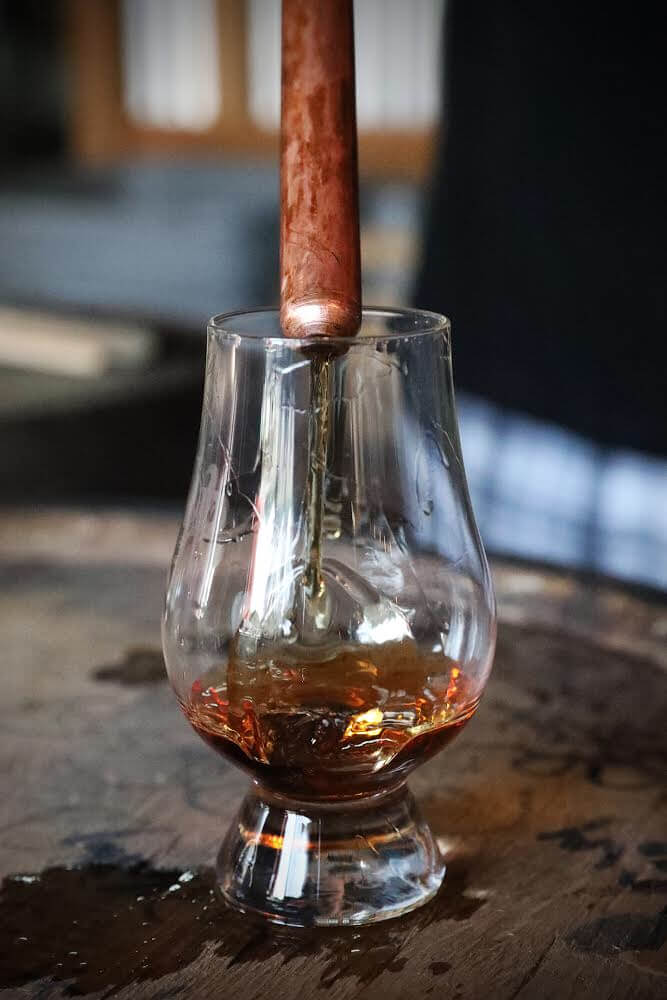 "We bottle when the barrels are at their unique, individual, optimal flavor and taste," he said. "We craft barrels individually, challenging the barrel and the juice that's in it, to build a story that produces a great profile or blend."
Mattingly founded Bourbon 30 in 2010 – more than 220 years after Craig made his historic discovery that put Georgetown in the spotlight as the (supposed) Birthplace of Bourbon. The name he chose has nothing to do with alcohol proof and everything to do with a family joke he and his brothers played on his dad. Seems the boys would pinch Dad's bourbon when his back was turned, saying "it's bourbon 30."
Bourbon aficionados generally ascribe to the philosophy that "it's bourbon 30" somewhere, so the name is particularly well suited.
Anyway, Mattingly had just retired from the auto industry and was looking for a place to bring his artisan cooking talents, something of a family legacy. Voila! At a distillery, he could focus on crafting each and every individual bourbon barrel to a well-balanced profile that would result in a great bourbon whiskey taste.
His secret? Well, he's not saying – but did you really expect him to? What he will reveal is that everybody holds the secret to a fine Kentucky bourbon . . . within their own palate.
"That's because we invite individuals to Bourbon 30 to create their own blends based on their palates," he explained. "No two palates are alike, so we work with guests on a personal level."
Indeed, a visit to Bourbon 30 is as unique as an individual's palate. The distillery offers an experience not found at other such venues and visitors don't have to be a part of a group or a retailer to do a barrel pick or blend. Mattingly's vision was to give Bourbon 30 guests the opportunity to spend time with the crafter in blending their own bottle, to try uncut, unfiltered bourbons and whiskies straight from the barrel.
Almost certainly something the Rev. Craig would heartily approved.