Acts of Kindness in Georgetown is an outlet to highlight the light and graciousness of our people and their actions.

Have you recently witnessed an act of kindness? Please submit your entry here.
---
Stamping Ground Is Indeed A Friend In Deed
When a category EF1 tornado touched down in Stamping Ground on Dec. 6, bringing with it 95-mile-an-hour winds and hitting Stamping Ground Parker's Mobile Home Park particularly hard, this tiny town of less than 800 sprang into action.
---
Kentucky Horse Park and 1 Million Lights
One only has to observe the competitors of the Kentucky Horse Park horse shows flocking to Scott County hotels and restaurants to realize the impact of the park. Discover the magic behind the one of the biggest Equestrian Attractions in the Bluegrass.
---
Artist Brings Beauty to Rest Stop
The desire to make things beautiful seems to be part of every artist's DNA. That impulse brought one Georgetown artist to the I-75 Scott County Rest Area – Southbound, located at Mile Marker 127, to work her particular brand of magic.
---
For the volunteer/creator of Scott County's geocache trails, life is a treasure hunt
Do you think outlaw Jesse James – infamous for stealing treasure via train robberies and bank heists – ever thought he'd be a clue on someone else's quest for treasure? Probably not, but nearly 135 years after hanging up his Colt .45 Peacemakers, that is exactly what happened. And local geocacher Barbara Fox is the one responsible for putting him on the map – that is, the Historic Buffalo Geotrail map that takes geocachers to 10 historic sites throughout Stamping Ground.
---
Public Works Department plants beauty in Georgetown all year long
Symbols of hope and gratitude, multiplied by 1,320. That's what is planted in downtown Georgetown as winter transitions to spring.
---
Little Garden Club makes a big splash at Ward Hall
For nearly 10 years Georgetown's Little Garden Club has tended to the gardens at Ward Hall: gathering plants and supplies, donating seating and sculptures, prepping the plots for spring, cleaning them up in the fall and maintaining all in between. READ MORE
---
Healing horses on a mission

Each year, Central Kentucky Riding for Hope (CKRH) helps nearly 2,000 children and adults with special physical, cognitive, emotional and social needs through therapeutic activities with the help of a herd of horses. READ MORE
---
Love your neighbor during Love Your Downtown

For months you've been reading about others' acts of kindness; now it is your turn to step into the spotlight, to participate in your own act of kindness by showing some love locally – and get rewarded with the opportunity to win a basketful of merch, gift cards and Georgetown-branded swag in the process. READ MORE
---
For Fur-ever

In early January, the SCHS is getting the purrfect partner to help in its mission. Central Purrk Cat Café opens its doors to connect felines with families, forever. Owned by Ryan and Jennifer Hoskins, the café is part coffee shop and part cat adoption center and 100 percent cat-tastic. READ MORE

---
Answering those 'all I want for Christmas' letters
Santa Claus may be far, far away at the North Pole, but he has a helper right here, in the Georgetown Tourism office. Linda Webster, aka Local Elf, makes sure those all-important letters to Santa get into the right hands. READ MORE

---
Community food baskets for Thanksgiving – can we get an amen?
Georgetown's AMEN House provides food, clothing and financial assistance to thousands of families in Scott County. The need for its services is always there, but the Thanksgiving holiday shines an even brighter spotlight on the critical importance of this nonprofit organizations' outreach and impact on the food-insecure in our community. READ MORE
---
Six-Year-Old Raises Funds for Popsicles for First Responder
Every hand can help, no matter how small! 6 year old Taytum Hardin has taken it upon himself to give back to his community and everyone who works hard to keep it safe. READ MORE
---
Georgetown Fire Department partners with Santa for Toys for Tots
It will just look a little different this year. Steve Woodrum - State Farm is now accepting donations of new, unwrapped toys and/or monetary donations until November 15th to support the cause. READ MORE
---
Birdsong Quilting, Embroidery & Crafts Sparks Statewide Mask-Making Mission
This local Georgetown quilt shop is on a mission to provide masks to those who need them the most, stressing the importance of community, togetherness and the Georgetown spirit READ MORE
---
Live, from Windsor Gardens
It's the little things that count. And the folks at locally-owned senior living care facility Windsor Gardens of Georgetown know that some of the littlest things have the biggest impact. READ MORE
---
Brothers in bourbon give back
A van packed full of food and supplies was driven all the way from Texas to Kentucky and donated to Georgetown's AMEN House recently, thanks to a hero who created his own foundation and a chance friendship with a local bourbon distiller. READ MORE
---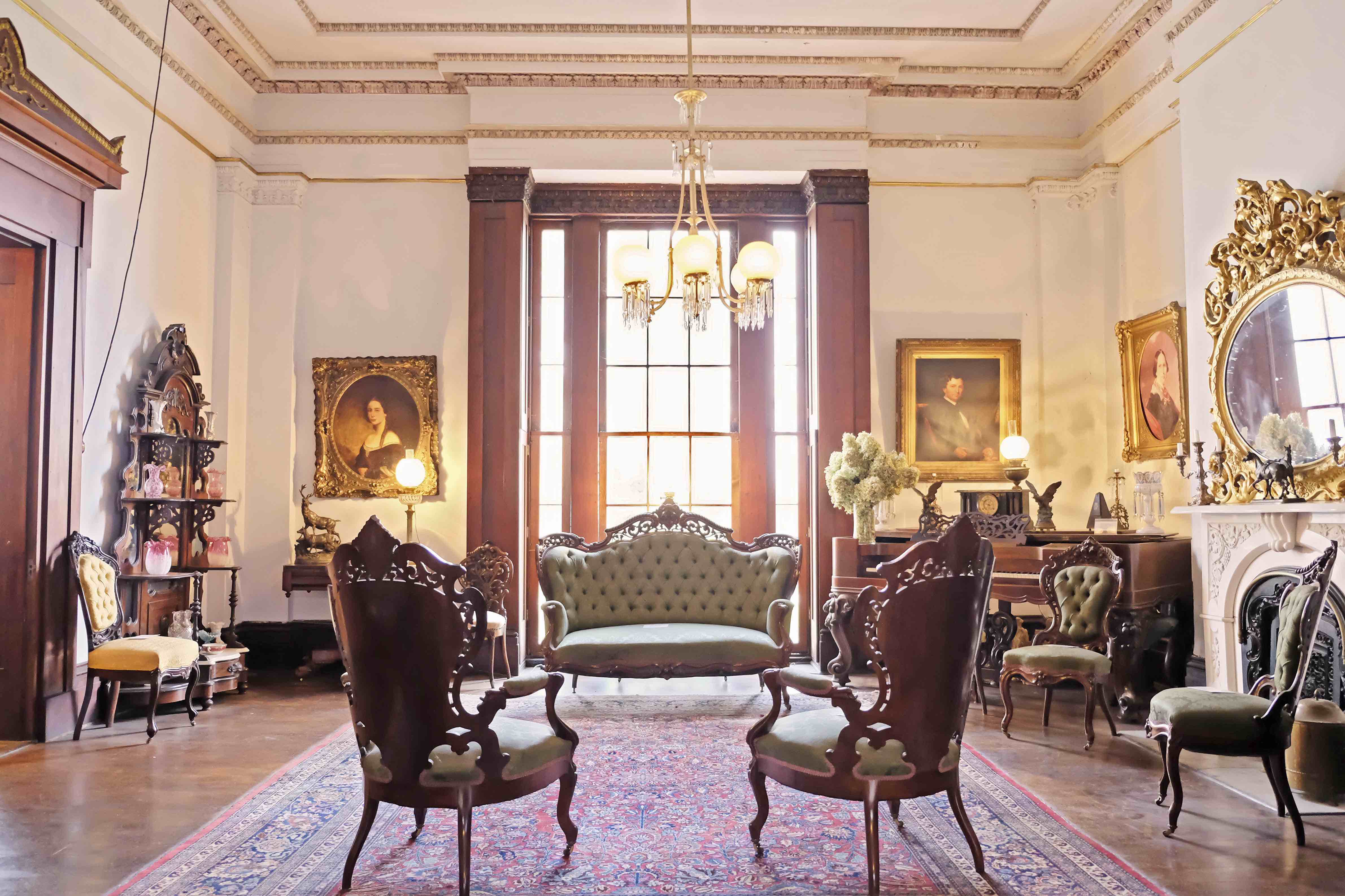 Florida honeymooners and Kentucky hospitality
When volunteer guide Connie Minch learned that a just-married Florida couple had their honeymoon visit to a Kentucky attraction clipped due to coronavirus-related closings, she sprang into action to open the doors of Ward Hall to them. READ MORE
---
Old Friends Overwhelmed With Generosity
With social distancing restrictions put into place, Old Friends Throroughbred Retirement Farm has had to close their farm to visitors and cancel all of the events scheduled for their opening season. Desipte all of this, they have recieved generous amounts of support from both locals and horse lovers alike. READ MORE
---
Scott County Teacher Parade Gets an 'A' From Students
Want to make a child smile during remote-learning days? Plan a pop-up parade!
That's what Scott County principals and teachers did recently, only it wasn't just one child. The act of kindness of these enthusiastic educators made every student in the school district smile. READ MORE