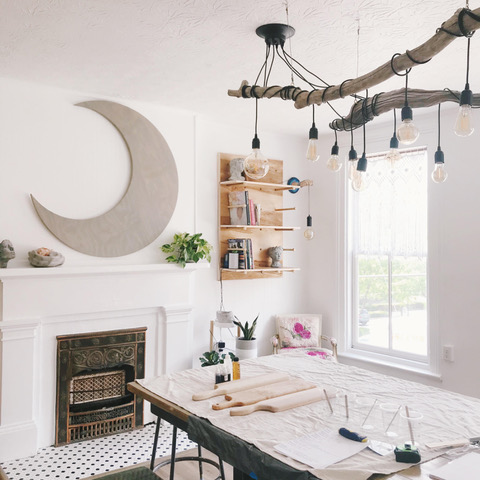 Meraki & Moon Owners Put Their Souls Into Their Shop
Written by Kathy Witt
When Amanda Stiltner and Autumn Boggs were choosing a name for their shop, the two artists knew it had to communicate their shared vision of creating "a gathering place that celebrated all types of creative, passion-fueled works, but also a place that inspired folks to live rich, creative lives at a 'savor-pace'" – a phrase the pair coined to describe a slower, more mindful approach to work.
"I think we've all had it with working from a place of being on empty and pushing through it, so we keep our 'savor-pace' in mind to remind us to slow down and enjoy the process," said Amanda.
The words, "meraki" and "moon," were perfect to tell the story of their business. The former is a Greek word meaning to put or leave behind something of yourself in your work – your soul, creativity, love – and the latter articulates the shop owners' commitment to be "very intentional about creating healthier work/rest cycles and syncing with nature rather than 'hustle culture,' which can be damaging to the creative spirit."
Meraki & Moon opened its doors on June 5, with a tag line of "Workshops, Wares and Wine Tap for Makers, Thinkers & Status-Quo Breakers," in downtown Georgetown – a place both owners love for its character, stories and people
"We truly love the people," said Amanda. "It's fun to be downtown and have a day that's filled with a variety of personalities. We're not kidding when we say we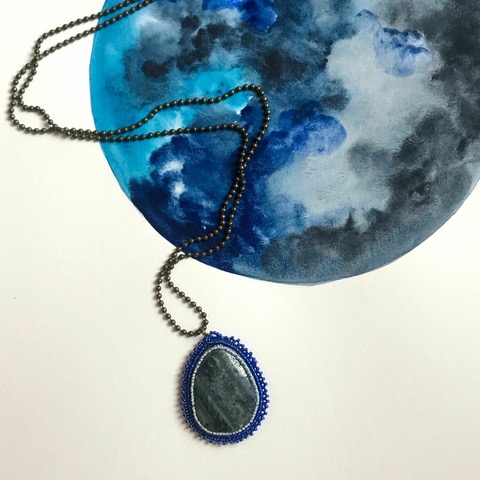 experience a full spectrum of emotions in a typical day at Meraki & Moon. One conversation could be all belly laughs, the next one tearful.
"Yeah, we have good people here."
Those good people include the more than 40 artists and creative entrepreneurs the shop has gathered together in the exciting, creative market atmosphere of Meraki & Moon and those who come to shop.
"With the focus on smaller numbers, we've really had an opportunity to foster relationships with folks, and with so many art shows and festivals canceled this year, it's an honor to hold space and give artists a new way to create abundance for themselves," said Amanda.
Among the entrepreneurs are John Olsen and Robert Blystone, the visionaries behind Winefellas, a micro-format wine shop showcasing a rotating collection of some four dozen small-production wines as well as exclusive self-serve WineStations. The Winefellas host workshops on wine essentials and regions as well as called Raid the Cellar. Guests are free to enjoy curated wines by the glass as they shop or take a class.
"John and Robert are passionate about deepening guests' experiences with wine in an atmosphere that's conversational, with no wrong answers," said Amanda. "And they take great care in choosing the wines and creating relationships with the winemakers."
Even better: They also offer wine flights.
Workshops are an important element overall of the Meraki & Moon experience and began in the shop and online in late July. Led by artist-experts, the variety
of small, intimate workshops – Folk Art Paint Your Plate, Bead-Embroidered Stone Pendants, Book Binding – are geared to four to six participants. Additionally, the shop offers empowering workshops with healers like Natural Lifestyle Coach Tamra Wells plus paint and sips
Said Amanda: "We're definitely listening and building content based on the needs this extraordinary year has left us with emotionally and creatively."
Meraki & Moon is open 11 a.m.-5:30 p.m. Wednesdays through Saturdays. See the shop's Facebook page for dates and themes of upcoming workshops. For more information, call 502) 834-4007.
Click here to see a list of Georgetown shops with their updated hours and offerings, including curbside pickup and delivery.
---