Destination Wedding Guide
By: Kathy Witt
Beautiful historic churches, vintage barns, a full-on traditional Irish pub, rolling farmland and color-splashed gardens – for couples exchanging "I Do's," Georgetown, KY has so many distinctive and scenic settings, along with all the services the bride and groom need to make their day their very own, from flowers to rings to lodging.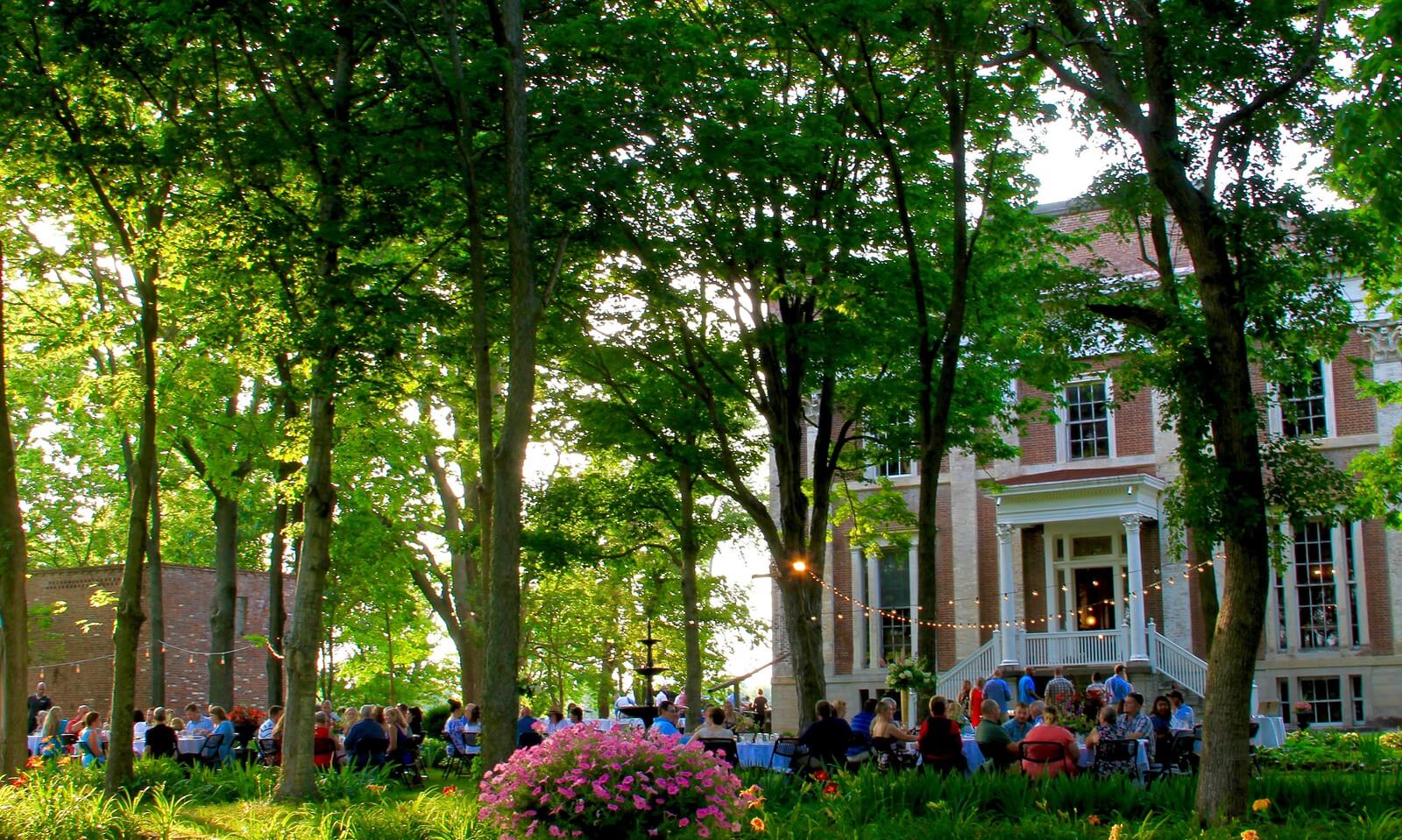 Going to the chapel, and we're gonna get married. – The Dixie Cups
The Venue
• Cardome: From the stained-glass and soaring ceilings of Chapel Hall to the charming and rustic Black Barn to grounds shaded by stands of trees, there is space and a place for creating your perfect gathering.
• Churches: Georgetown has 100 churches representing numerous denominations.
• Evans Orchard: A former tobacco barn transformed into the Event Barn, perfect for an elegant southern wedding.
• Kentucky Horse Park: More than 1,200 acres of beautiful Bluegrass offer countless picturesque settings for weddings; equally special indoor facilities available for receptions.
• Old Friends Thoroughbred Retirement Farm: A thoroughly Kentucky setting with its elegant stable, rolling pasturelands and horses nickering in the fields.
• Polo Barn at Saxony Farm: Rural views combine with manicured grounds and the historic charm of a farm setting to create a memorable wedding backdrop.
• Queenslake: A fairytale setting for indoor, outdoor, tented, lakeside and forest weddings.
• Slainte Public House: A traditional Irish pub with an intimate community atmosphere.
• Yuko-en: A Japanese-style strolling garden with ponds and sculptures and abloom with color and fragrance – an inspired setting.
• Ward Hall: A grand white columned home with a breathtaking double elliptical staircase and surrounded by gardens.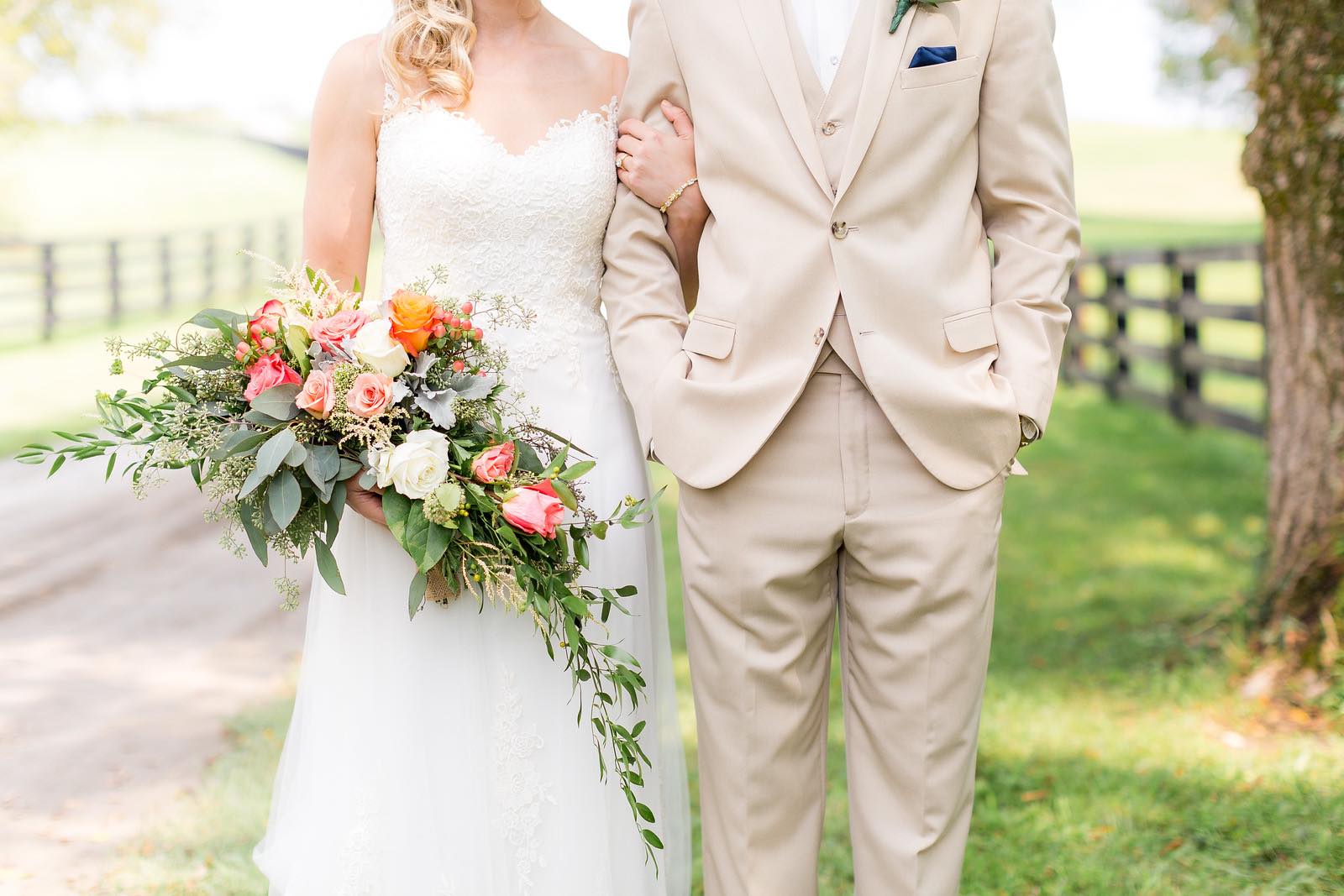 Where flowers bloom so does hope. – Lady Bird Johnson
Floralist
• Blooms 'n Blossoms: Wedding floral design and artistry by Jessica Jones.
• Carriage House Gift & Flowers: Premium fresh flowers and upscale design artistry in bouquets and on-site floral décor that reflect individual style.
• Georgetown Flowers & Gifts: Custom floral designs and a greenhouse filled with green and blooming plants.
• Gray Arbor Farm: This seasonal specialty-cut flower farm has a huge variety of organically grown flowers whose colors can be coordinated to those of the wedding, plus seed packet wedding favors and flower confetti for sending off the happy couple.
With this ring. . .
The Rings
• Craven & Lewis Jewelers: The place to find your perfect diamond, engagement ring, wedding band and other wedding jewelry.
Happiness is . . . extra dessert. – Linus
Cakes/Desserts
• Desserts by Rebecca: Intricate custom cakes; world-class desserts – from French macarons to Mexican wedding cookies; traditional Kentucky faves like bourbon balls; and signature specialties including the Lucifer brownie and made-from-scratch cream horns.
• Evan's Orchard Pies: Fruit and cream pies, homemade apple cider donuts and those famous fried apple pies – a Georgetown tradition.
• More than Cake: Whatever your dream wedding cake looks like, More than Cake can make it – and lots of other sweets, too.
• SG Bake Shoppe: Featuring the combined custom baking talents of two Stamping Ground sisters, including a Bourbon Ball cheesecake laced with Woodford Reserve Bourbon.
• Something Sweet Cake Co.: Scratch-made single-layer Tray Cakes; four-layer Custom Cakes; multi-tiered and customized Premier Cakes; and Treats – everything from cakesicles to heart truffles to cake cups.
• Spotz Gelato: Award-winning handcrafted, small batch gelato and sorbet made from local Kentucky Proud ingredients and served in vintage food trucks like "Little Libby."
• Sweet Matriarch: Beautiful customized cakes and dessert bars.
One cannot think well, love well, sleep well, if one has not dined well. – Virginia Woolf
Tremble: your whole life is a rehearsal for the moment you are in now. – Judith Malina
The Food and The Rehearsal Dinner
• Country Boy Brewing: Fun only-in-Georgetown facility with chews by The Kitchen, brews by the Country Boys and views courtesy of the Kentucky countryside.
• Local Feed: Atmospheric setting in a historic 1890s icehouse serving farm to table and bourbon and craft cocktails.
• More than Cake: Showstopper wedding cakes and catering menu.
• Rodney's on Broadway: This early 1800s home crafts hand-cut prime beef steaks and fresh-caught seafood and other dishes that Southern Living magazine has swooned over.
• Wilshire's: Serving traditional Kentucky fare from a historic 11-room colonial-style manse.
Every canvas is a journey all its own. – Helen Frankenthaler
Live Painting/Commissioned Painting of Photo
• DesignsofaDaughter: The custom art and live wedding artistry of Kaylie Polk. Visit Etsy and Instagram to see Kaylie's work.
The real act of marriage takes place in the heart, not in the ballroom or church or synagogue. – Barbara de Angelis
Room Blocks & Unique Lodging
• Georgetown Lodging: A selection of brand name hotels and exceptional lodging – including horse farms, bed and breakfast inns, a former distillery's main office and gatehouse turned private retreat, an airy house with yoga studio and art gallery and so many other distinctive options.
Looking for a photographer and/or videographer? Georgetown has plenty of options to fit your specific taste and style.

---
Author: Kathryn Witt

Kathryn Witt is an award-winning travel and lifestyle writer, syndicated columnist and author of several books, including Secret Cincinnati, The Secret of the Belles and Atlanta Georgia: A Photographic Portrait. A member of SATW, Authors Guild and the Society of Children's Books & Illustrators, she lives in northern Kentucky.