Georgetown celebrities – Legendary 'Old Friends'
6/19/18 Written by Kathy Witt
Some famous celebrities have been spotted galloping around in Georgetown, and the paparazzi have tracked them down to a patch of bluegrass filled with paddocks. These stars of the racetrack are now living large on the land at Old Friends Thoroughbred Retirement Farm, an aftercare facility for retired thoroughbreds. Here's the scoop on some of the renowned residents: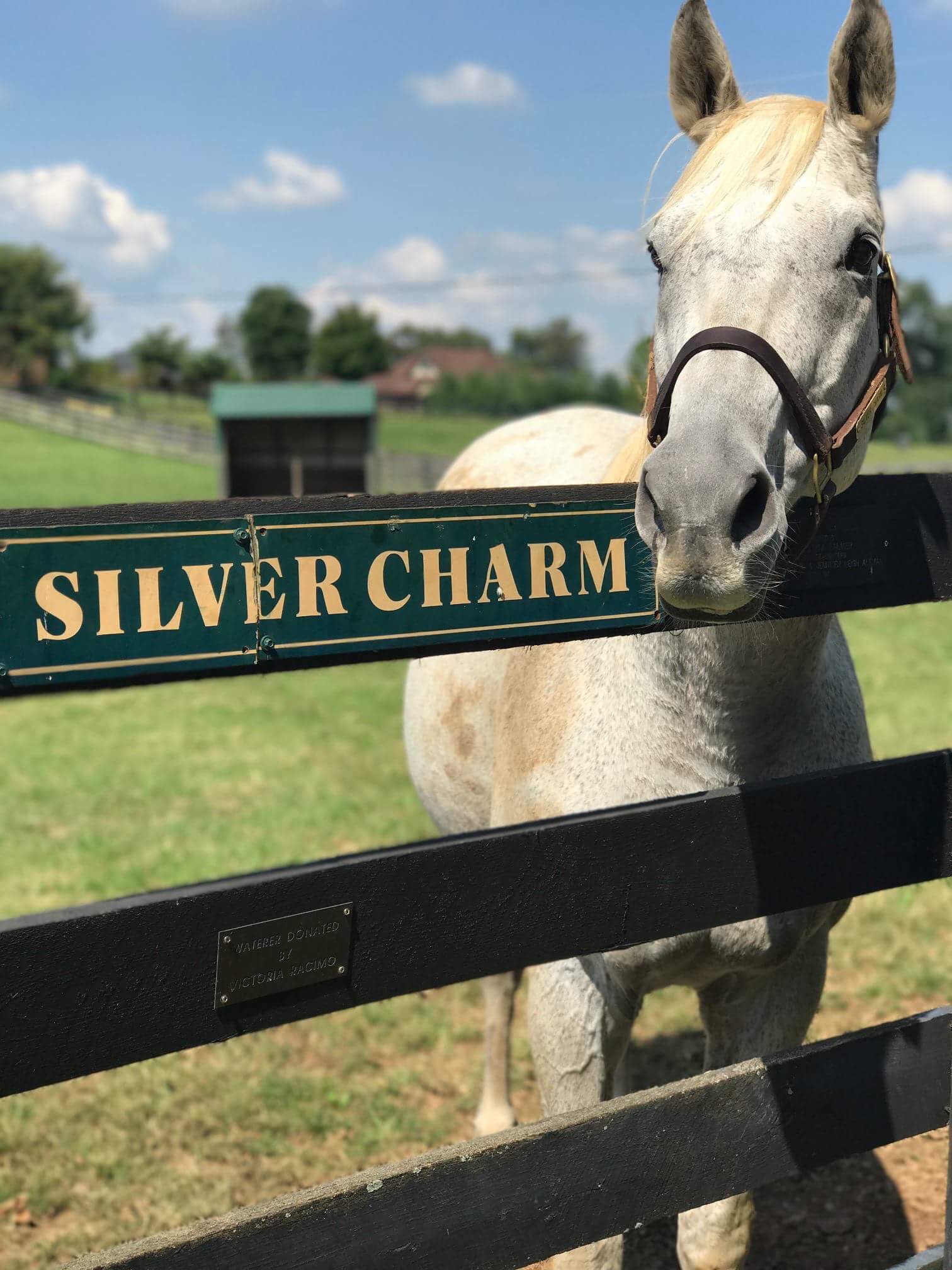 Prince Charming Rides Again
After winning nearly $7 million over the course of his career, Bob Baffert's first Kentucky Derby Winner, Silver Charm, now calls Old Friends his home. This stallion is a "bona-fide, iconic megastar" according to Old Friends Farm Manager Tim Wilson. Silver Charm is known as a tenacious horse. Of his 12 wins, six were by a head or less. He's the horse that never gave up and fought for the win, down to the nose. These days, Silver Charm is charming visitors of Old Friends. He's learned the tour routine, and after lazily napping in the pasture between tours, he happily runs up to the fence to enjoy some carrots and provide much-loved photo ops.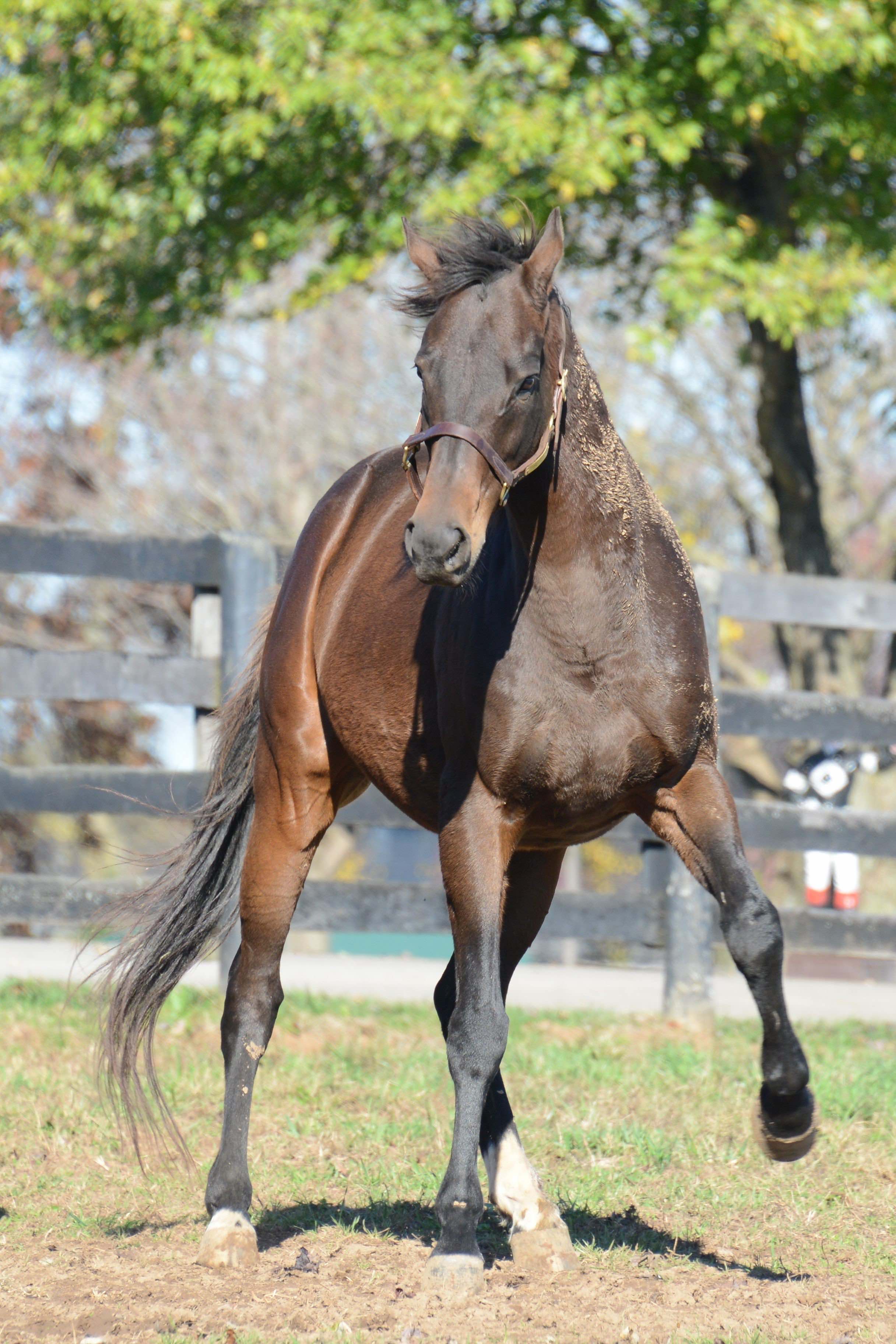 Photograph by Laura Battles
It's All Fun and Games
Three-time winner of the Santa Anita Handicap – the first horse to pull off that feat – Game On Dude brought in over $6.4 million during his storied career. He's also the only horse to win the Big Cap three times. With 34 starts over five racing seasons, Game on Dude is, according to Old Friends founder Michael Blowen, "the kindest, warmest, friendliest Thoroughbred who's ever called Old Friends home." He's available for photo ops and carrots during tour hours.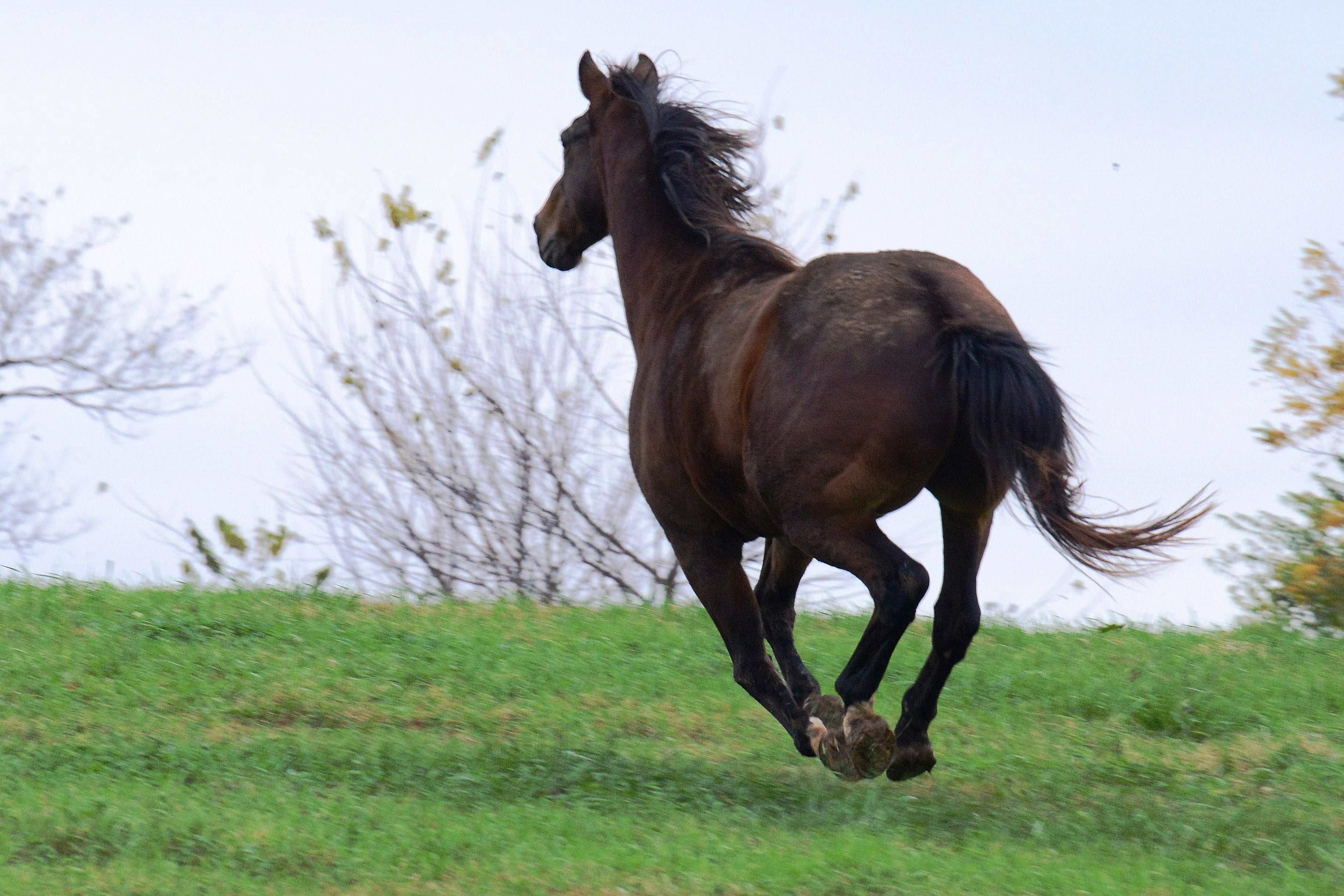 Photograph by Laura Battles
Movie Star Good Looks
While he won 11 races, Popcorn Deelites really hit the big time with a high-profile acting gig in 2003. This equine thespian played the now-famous role of Seabiscuit in the movie of the same name. His striking resemblance to the Hall of Fame Thoroughbred landed him the movie role of a lifetime, and he was one of six horses used to play Seabiscuit's double. These days, he gallops around the paddock, clowning around and displaying the talent Hollywood spotted in him. He loves to nod his head in agreement with whatever the tour guide says, and is often rewarded with carrots, pats and laughter for his charming ways.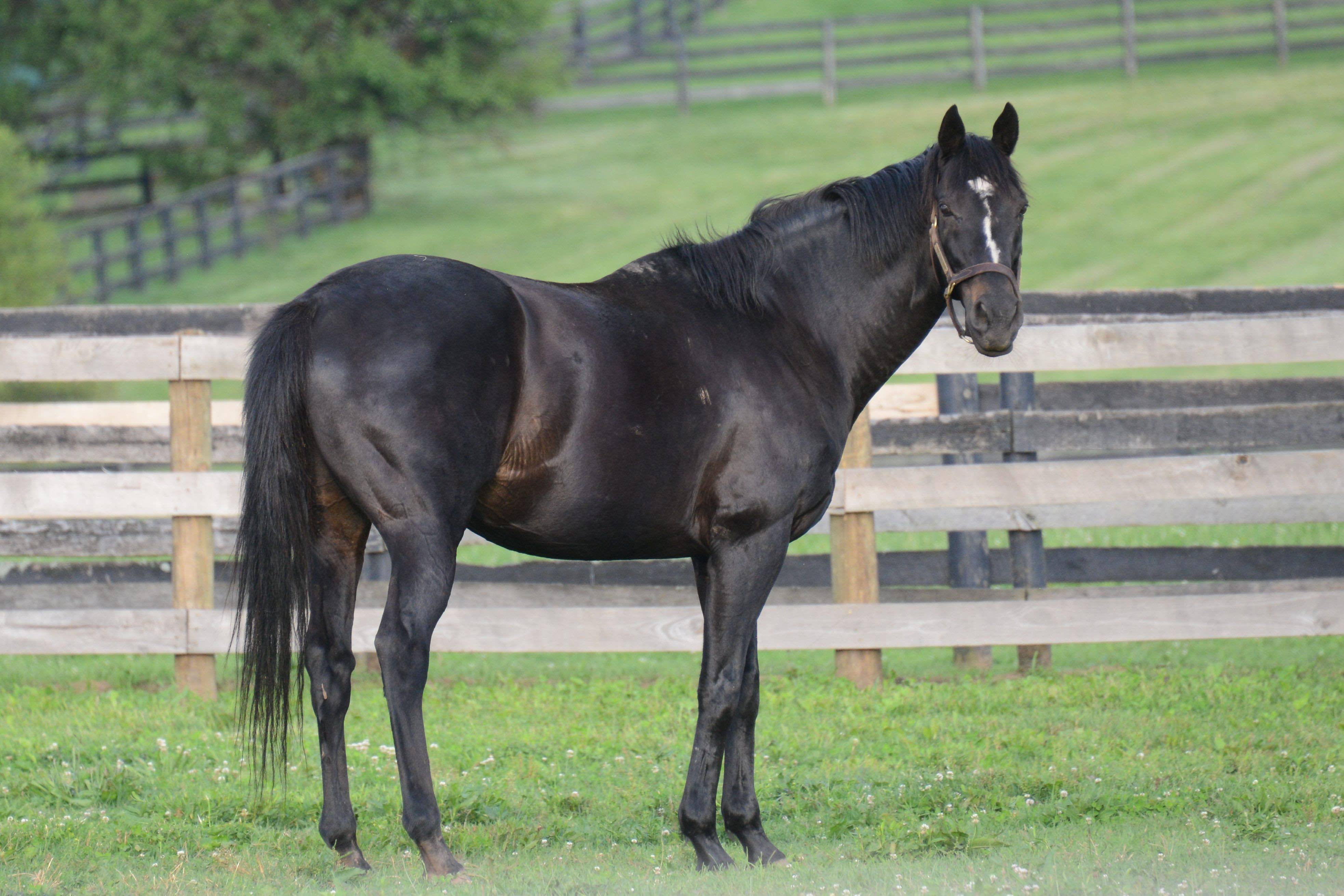 Photograph by Laura Battles
Turf War
He started out as a modestly bred $20,000 yearling. Then he rose to stardom. In 2002, War Emblem won three $1 million races, including two Triple Crown races. He ended his career with over $3.4 million in winnings. While he was sold for $17 million for a stud career, War Emblem had other ideas. Now, he spends his days as a gelding, enjoying retirement on the farm. According to Farm Manager Tim Wilson, War Emblem "has the body of a Greek god walking earth in the guise of a horse, the face of a GQ model, and an overflow of natural talent." Wilson goes on to explain that War Emblem is a very intelligent horse with the personality of a "spoiled kid throwing a tantrum in a toy store." We'll just call him spunky and enthusiastic.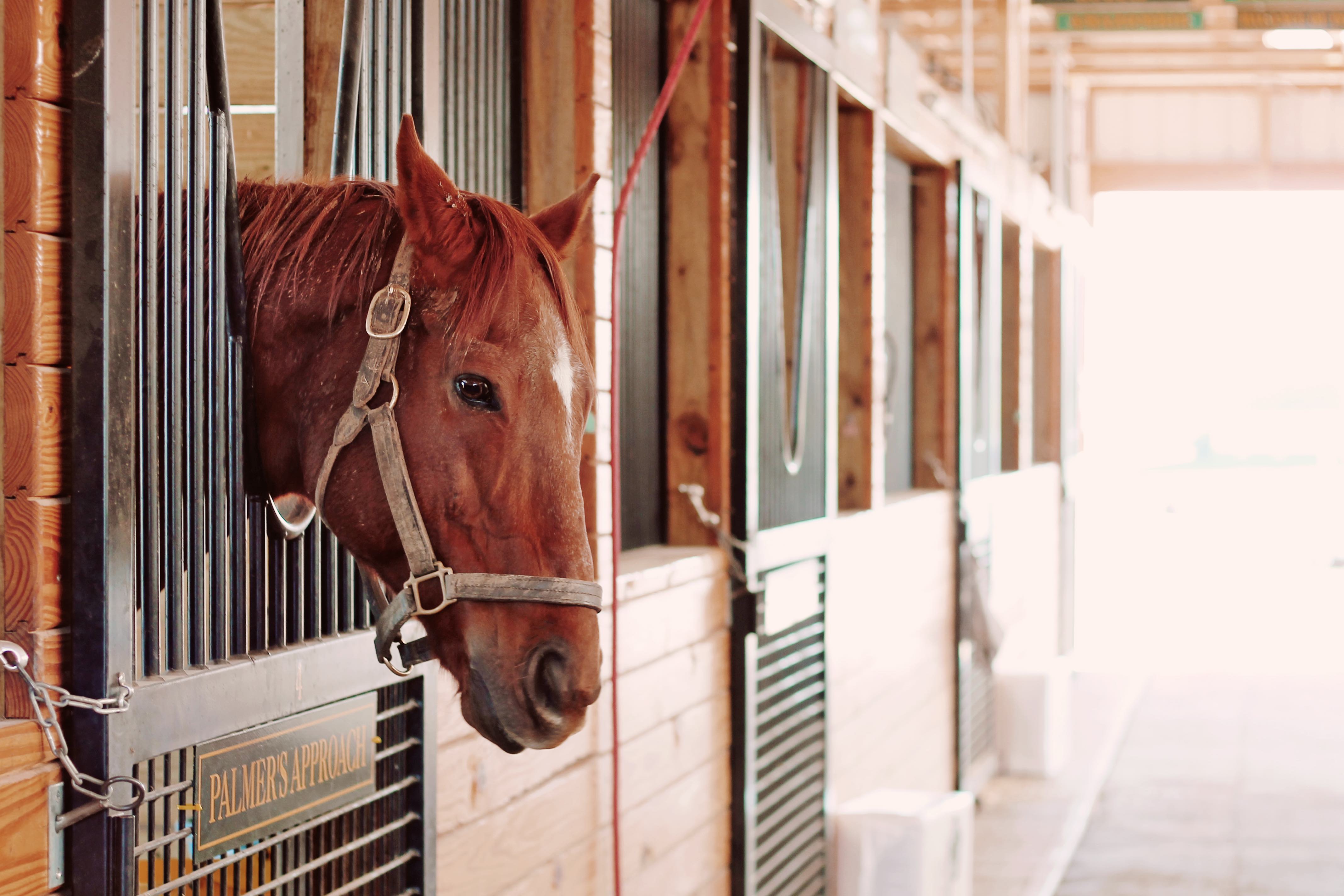 Photograph by Hannah Sither
See for Yourself
Old Friends offers guided, 90 minute walking tours 7 days a week at 10am, 1pm, and 3pm (winter tours are at 11am only). Reservations are required and can be made online at www.oldfriendsequine.org or by calling them at 502-863-1775. Private tours are also available upon request. **Enjoy exclusive 90 minute Twilight Tours (June through August) on Wednesday and Friday evenings at 6pm.