Georgetown's Guide to Keeneland Season
Written by Natalie Partin

When the flowers begin to bloom or the leaves start to fall, central Kentucky converts to one uniform season – Keeneland season. In a tradition all its own, Keenland spring and fall meets bring out the finest in all things horse.

Georgetown just happens to be in the epicenter of it all… how lucky are we? In preparation for first-time visitors or even seasoned veterans looking to try something new, we've created Georgetown's Guide to Keeneland Season for this special time of the year.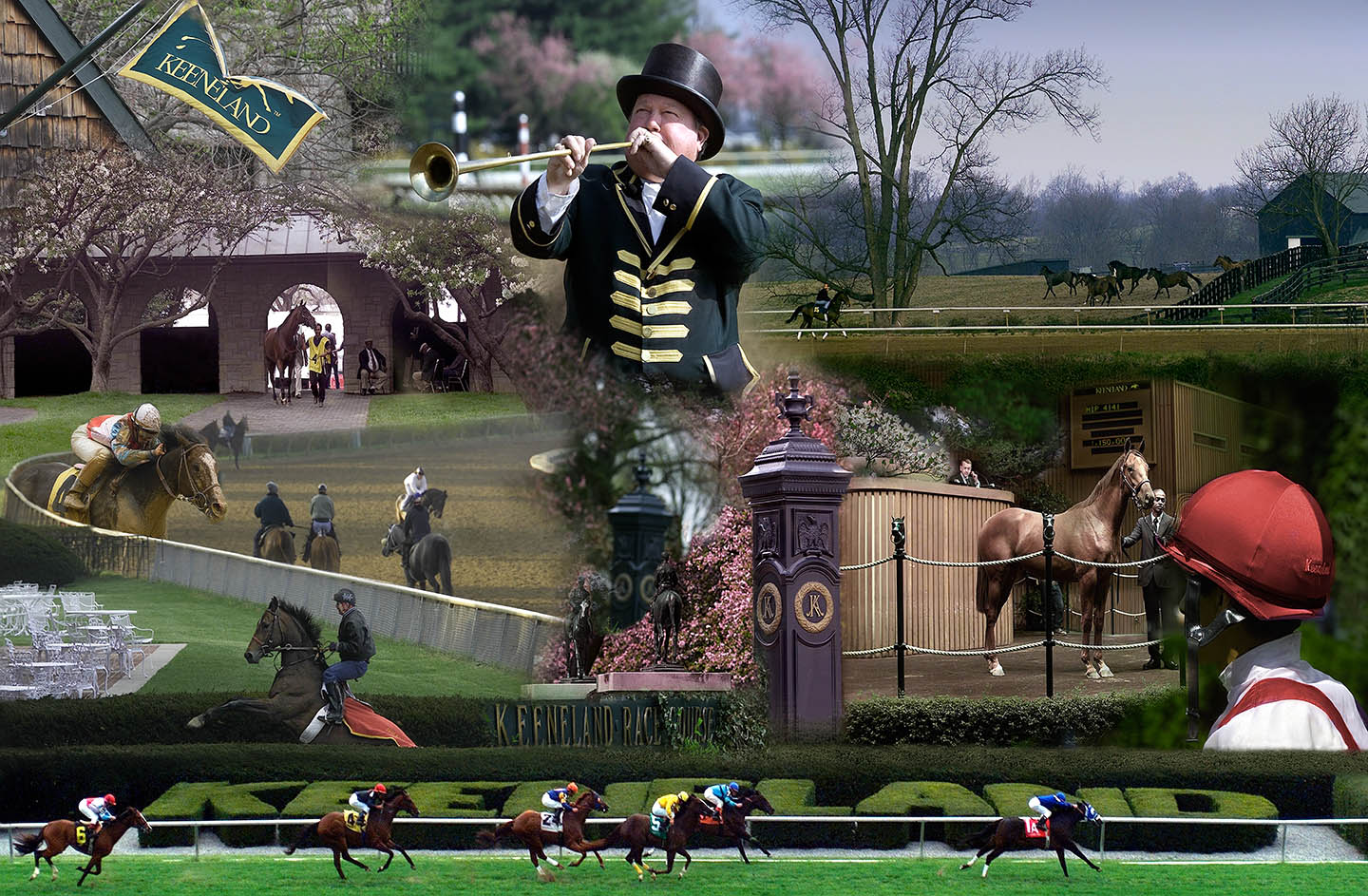 Speak Keeneland to Me
Set less than 20 miles from Georgetown resides the ever-popular Keeneland Race Course. Believed to be one of the most beautiful courses in the world, Keeneland gathers the best of the best in horses and riders for an equine experience like no other. Whether you are visiting during April and October for the live racing or touring the world-class facility on your own leisurely time, Keeneland is a must-do during your Kentucky trip.

When arriving for Keeneland race days, visitors can expect to hear thundering hooves from Thoroughbred horses and trumpets sounding the start of a well-betted-on race. See attendees dressed to impress with fancy hats and bourbon-inspired cocktails in hand. Don't know how to bet? No worries – ask a friendly Kentuckian, and they will show you how it's done. If you'd like to dig deeper into the history of this legendary racetrack, take a Behind-the-Scenes Racing or Sales tour. Keeneland even offers year-round tours of their facility where you'll oftentimes see Thoroughbreds practicing for their much-anticipated race.

Grab yourself a mint julep – aka Kentucky juice – or one of their famous Keeneland Breeze cocktails (spiked with Makers Mark and ginger ale) and get to cheering on your favorite pony. This occasion is tailgating approved. Keenland can't promise you a profitable win, but it CAN promise you a good time.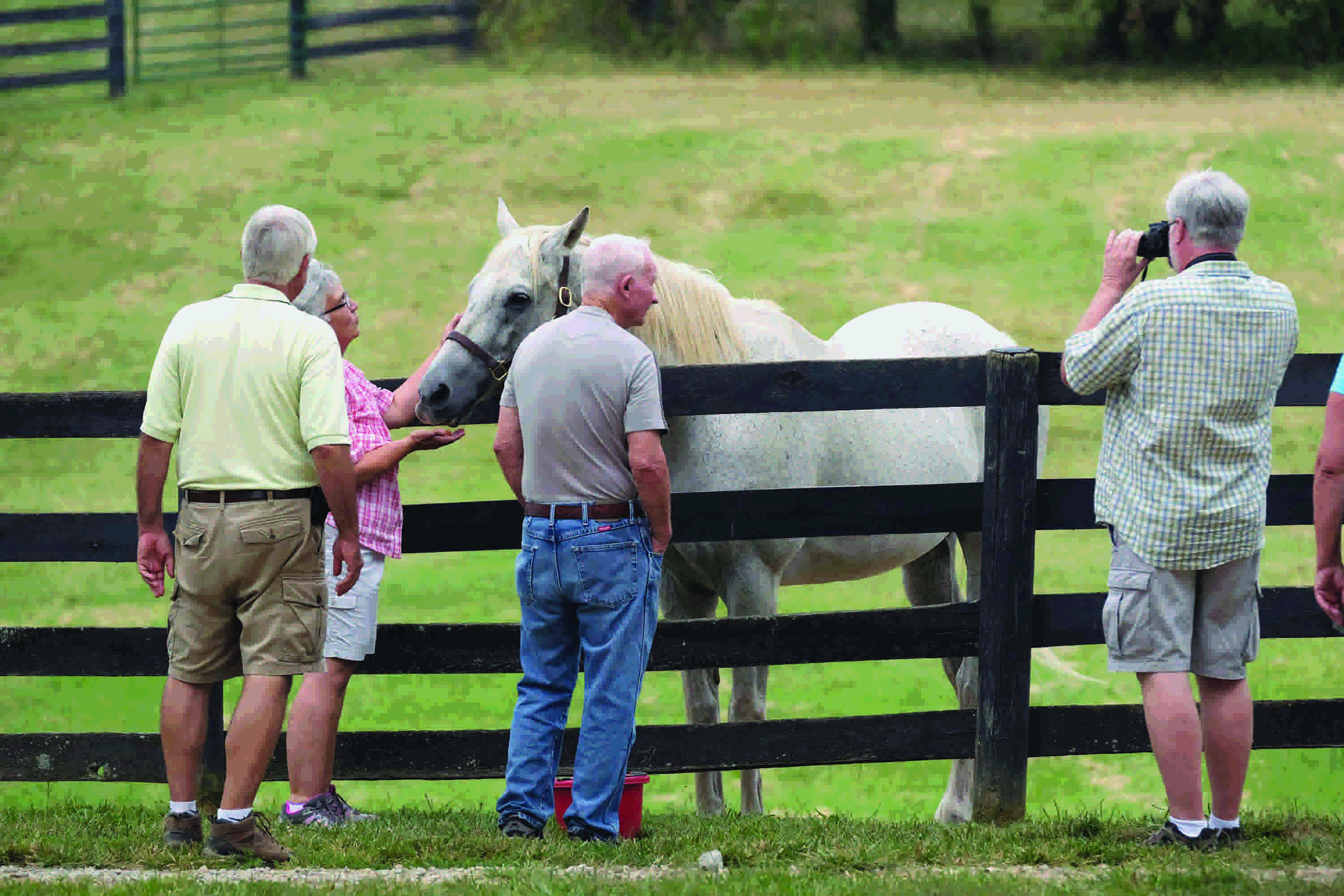 Making New Friends at Old Friends
A Keeneland visit would not be complete without seeing Thoroughbred horses in retirement. Old Friends Thoroughbred Retirement Farm in Georgetown does two things. 1.) Takes wonderful care of these happy-go-lucky horses after their racing and breeding careers have come to an end. 2.) Gets these (sometimes shy) horses face-to-face with the many fans that once watched them win thousands in races at the track. Listen to the stories behind these beautiful horses – some Derby and Preakness winners, some movie stars, some are even miniature – and feed them a carrot or two.

During your Keeneland weekend excursions, make a stop at Old Friends, the Horse Retirement Capital of Kentucky, for a tour you won't forget. We are sure these old friends will become your new friends.
Horseyland – Where Equine Dreams Come True
You've seen our beloved horses race at Keeneland, you've seen them in their retirement fields at Old Friends, so now you can see everything in between (and around the world) at the Kentucky Horse Park. This 1,200-acre equine park is dedicated to sharing the human and horse relationship with others by offering visitors the opportunity to see horses at work and play and learn from the multiple museums and equine presentations. Not only is the Kentucky Horse Park a working horse farm and equine educator, but it is also a popular event facility. That's right – might as well see a horse competition while you're here! You can see a full list of park events at www.kyhorsepark.com/events/calendar/. Our favorites happen to be the Land Rover Kentucky Three-Day Event in April and the CP National Horse Show in late October.

If there's anything you'd like to know about the horse, the Kentucky Horse Park is your one-stop-shop. Adults and families are guaranteed to leave this park with a better understanding of these majestic animals and have a lot a fun doing so!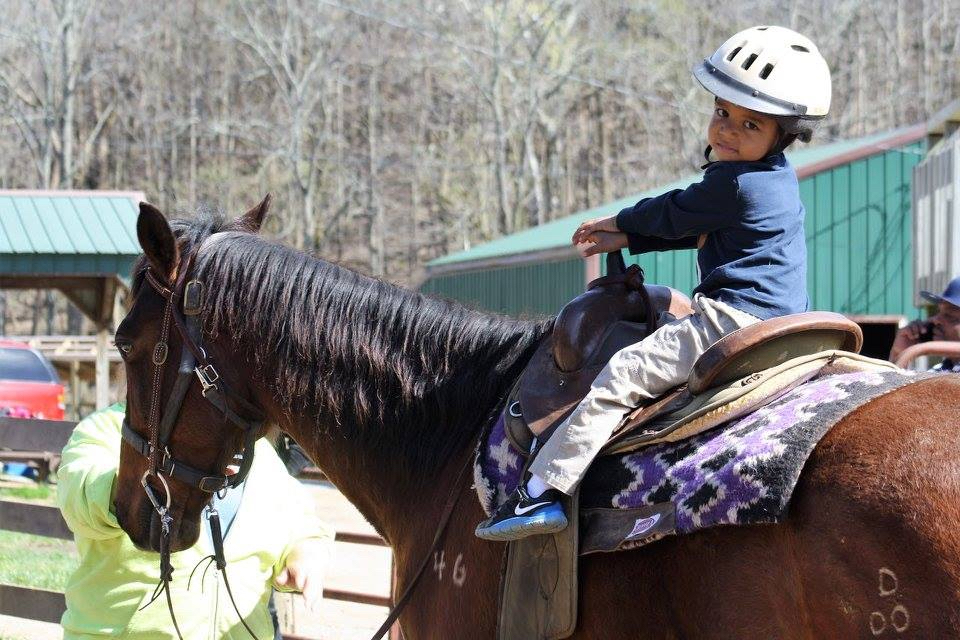 Looking for a little more adventure? Head to Whispering Woods Riding Stables in Georgetown for an unforgettable experience by horseback. You'll become one with nature and confront your secret wild side. Georgetown's historic and vibrant downtown houses one-of-a-kind art galleries like Hockensmith Fine Arts Editions and the Robert Clark Gallery that highlight equine art in an innovative way. For more information on Georgetown's events, attractions, and lodging accommodations, visit www.georgetownky.com.
All photos are by John S Hockensmith at Hockensmith Fine Art Editions