Whether coming or going, snowbirds will want to roost in Georgetown
Written by Kathy Witt
There's a charming halfway point for snowbirds traveling north and south along the I-75 corridor for winter escapes and spring returns home.
The Birthplace of Bourbon and Kentucky's Horse Headquarters, it is a place with more than 40 lodging choices – everything from brand name hotels to historic homes and horse farm stays to campgrounds; over two dozen locally-owned restaurants, 14 of which are located downtown; and a fun mix of shops, boutiques, galleries and antique malls tucked into historic buildings in a downtown famous for its well-preserved Victorian storefronts and walkable streetscapes.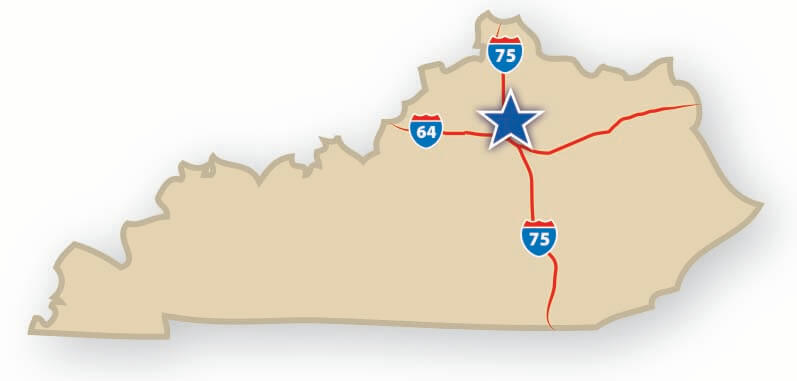 Famous for its Southern charm and Kentucky-style hospitality, Georgetown is right off I-75 exits 126 and 127, only 20 miles north of and a world removed from the hustle-bustle of Lexington. It's a small town with a big (and ready) smile for neighbors and newbies alike, for those putting down stakes and those just passing through. Georgetown is an appealing nest for snowbirds transitioning from the north to the south, and vice versa.
When heading south for the winter, snowbirds can rest assured there are comfortable and pleasant lodgings, excellent bakeries, coffeeshops and restaurants and plenty of cold-weather fun to be had for that needed break along the way. When warmer weather calls snowbirds home, Georgetown is there with springtime adventures outdoors, not to mention specialty ice cream, cold craft beer and seriously cool activities.
Georgetown venues have implemented all health, cleaning and safety protocols as mandated by state and federal guidelines. Georgetown restaurants offer in-person and enclosed outdoor dining as well as curbside pickup and local delivery; many shops also provide curbside pickup, local delivery and shipping. They also make shopping by appointment available and limit the number of shoppers in the store at any given time.
WINTER ACTIVITY GUIDE
• Downtown shops and restaurants – Download the guide to good taste and great tastes here.
• Bourbon 30 – Taste bourbon from the barrel or bottle – or bottle your own cask-strength bourbon with help from bourbon maestro and Master Crafter Jeff Mattingly.
• Georgetown originals: Two Horse Headquarters art galleries specialize in equestrian art: Hockensmith Fine Art Editions and Gallery & Press and the Robert Clark Artist Gallery.
• Only in Georgetown: Meet Pete the Talking Crow at the Georgetown and Scott County Museum and learn about the bird that once started horses races – not that anyone asked him to!
SPRING ACTIVITY GUIDE
• Golf on one of several beautiful 18-hole golf courses, including semi-private and championship courses.
• Keeneland – Spring meets begin in April at one of the world's most famous thoroughbred racecourses.
• Kentucky Horse Park – Kentucky's homage to man's relationship with the horse happens at this world-class working horse farm, educational theme park and equine competition facility.
• Old Friends Thoroughbred Retirement Farm – Feed carrots and pet champions of the turf, including Kentucky Derby winners and a Hollywood star, all living the good life in retirement.
• Yuko-en on the Elkhorn, the Kentucky-Japan Friendship Garden – a spa for the senses, spirit and soul.
Snowbirds can learn more about Georgetown and all its lodging, restaurant, retail and attractions offerings by reading the G-town Unwound blog here: www.georgetownky.com/g-town-unwound. For trip planning resources, visit www.georgetownky.com. To see an updated list of restaurant and shop hours as well as dining/shopping options, click here and here.
---
Author: Kathryn Witt
Kathryn Witt is an award-winning travel and lifestyle writer, syndicated columnist and author of several books, including Secret Cincinnati, The Secret of the Belles and Atlanta Georgia: A Photographic Portrait. A member of SATW, Authors Guild and the Society of Children's Books & Illustrators, she lives in northern Kentucky.
---
---