Girlfriends' Guide to Georgetown Getaways
Empowered, impetuous and unapologetic – Sallie Ward is the kind of girlfriend we all want in our tribe.
Meet this cheeky fashionista and learn how she became the Belle of Louisville while turning high society on its head and amassing a fortune on a guided tour of Ward Hall. Listening to the escapades of this nineteenth century sister as you explore the magnificent antebellum mansion where Sallie often held her fancy dress balls is a highlight to any girlfriends' getaway to Georgetown.
"If she had never become one of the great beauty and fashion icons of nineteenth century America, she would still be legendary," said Ward Hall Preservation Foundation Board Chair Ron Bryant. "No Hollywood scriptwriter could have imagined a more interesting character than Kentucky's Sallie Ward."
Indeed. And while you may not be able to ride your horse up the grand staircase of Louisville's Galt Hotel as Sally once did, girlfriends can gallop across acres of rolling Kentucky countryside, along burbling creeks and into darkened forests on a guided horseback ride with Whispering Woods Riding Stables.
"The bonds you form while traveling and experiencing the world around you with those you care about is what life is all about!" said trail guide Jessi Wilbers Cummings. (We know Sallie would agree.)
One of the first women in the United States to (gasp!) wear cosmetics, Sallie was an enthusiastic shopper who loved to push the fashion envelope. Fortunately, downtown Georgetown has boutiques like the Blue Giraffe and Em + Me Boutique for trendy, one-of-a-kind apparel. Lots of fun places to poke around, too, including the Georgetown Antique Mall and Maime's Fine Wine & Gifts.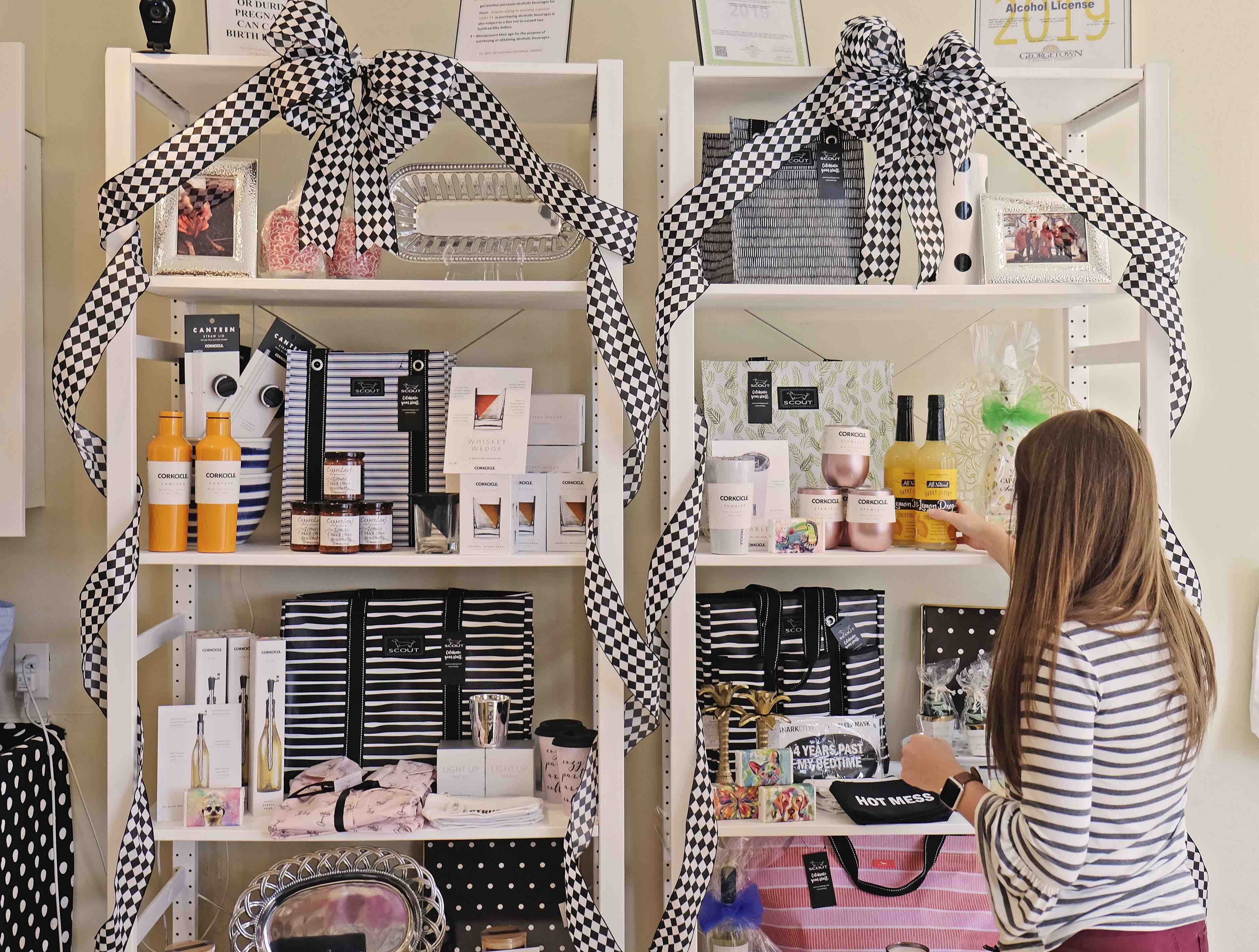 "The focus of our shop is to create an experience with friends," said Anne Arnold-Ratliff, Maime's owner. "From our different wines and liquors (and the mixers that make them better) to the foods that pair wonderfully with them, we want everyone to leave with the items needed to gather at a table and laugh, love and live."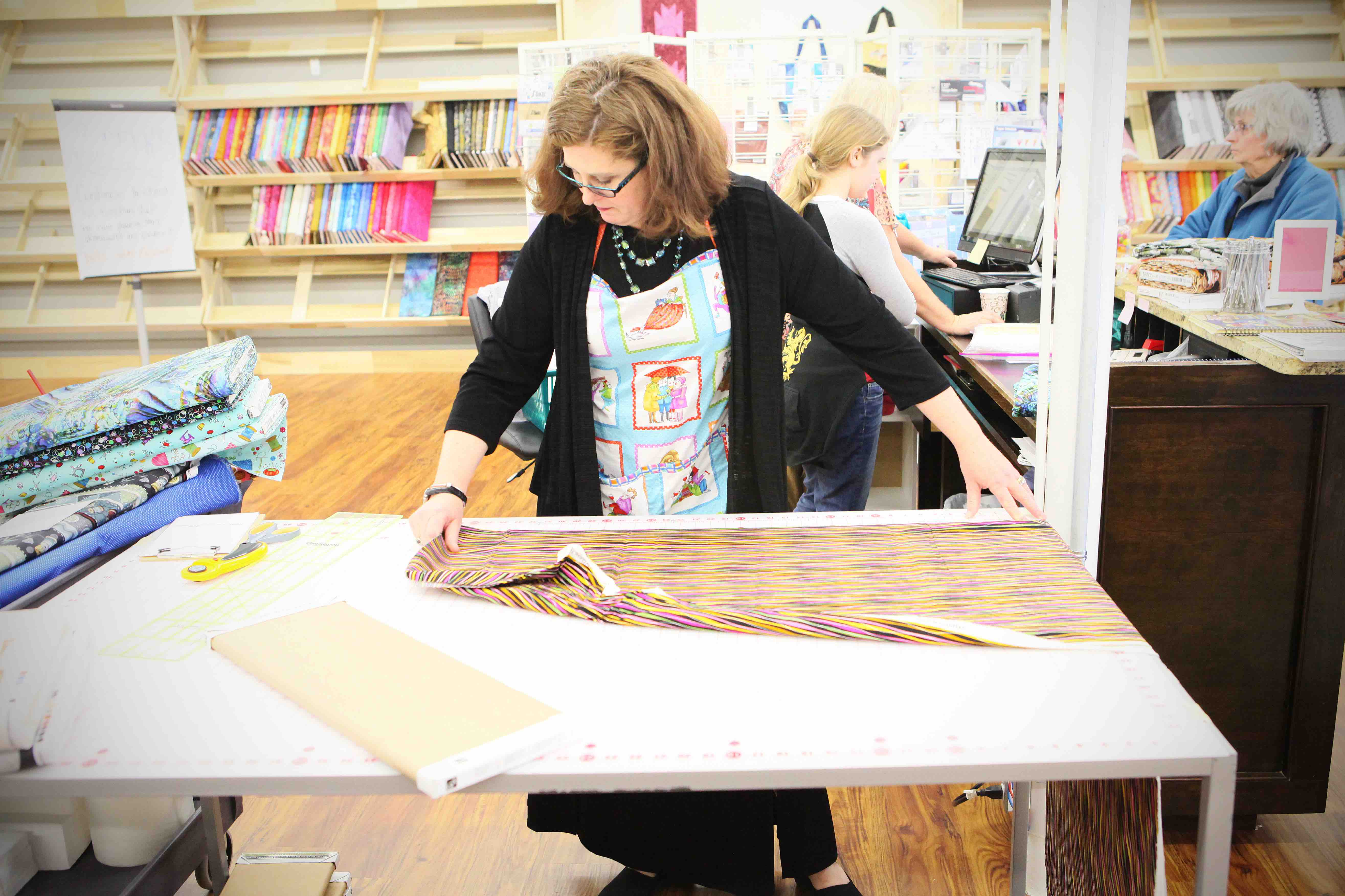 Speaking of gathering round a table, lots of girlfriends love to peruse the thousands upon thousands of fabrics at Birdsong Quilting on their own and then meet up at the cutting table with their selections in hand. There is a variety of crafting options to check out and sewing machines to test-drive, even long-arm quilters to watch in action or try out yourself. And, with notice of a girlfriends' getaway, the shop can set up a small sewing or crafting project for everyone to enjoy.
Sallie also had a gourmand's appetite, and would love that the place she spent so many happy years during her lifetime has so many excellent and varied dining choices, including more than a dozen in a six-block stroll in downtown alone.
Closer in is Formaggio Italiano, a fun place for drinks and dinner, with an array of classic cocktails – martinis, Old Fashioneds, Manhattans and more; a menu showcasing authentic Italian cuisine right down to its cozze pei, carbonara and cacciatore; and a dress code that leans toward smart – the perfect opp for showing off those fabulous boutique finds.
Come to Georgetown for a girlfriends' getaway as legendary as Sallie Ward herself.