Irish and Scottish roots: The craftsmanship behind central Kentucky's stone fences
Written by Kathy Witt
Once upon a time, as pioneer farmers prepared a foreign land for plowing and planting, they faced one dragon of a challenge: removing piles and piles of limestone rocks and figuring out what to do with them.
Fortunately, these early settlers knew how to slay it. Of Scots-Irish ancestry, they carried with them to Kentucky the ancient art and tradition of dry stone masonry – and all the skill and know-how that went along with it. Carefully selecting the best rock, these mythmaking masons built stone fences, fitting pieces together like a weighty three-dimensional puzzle and creating a storybook effect to the roads, pastures and farmlands they outlined.
The craftsmen-farmers knew that interlocking stones were crucial to maintaining the strength of the walls they constructed. Built entirely without mortar, their methodology depended on the forces of friction and gravity to hold the rock together, and evidence of their craftsmanship may be found wherever stone is available. And Kentucky is famous for its stone – specifically limestone and particularly in the Bluegrass region.
Legend holds that limestone is why those bluish-purple buds produce that fabled hue to the fields that gives the Bluegrass its nickname. It is the secret to raising great racehorses and producing fine bourbon – for which Kentucky is rightly famous. And it is the reason the largest concentration of rock fences is found in the central part of the state.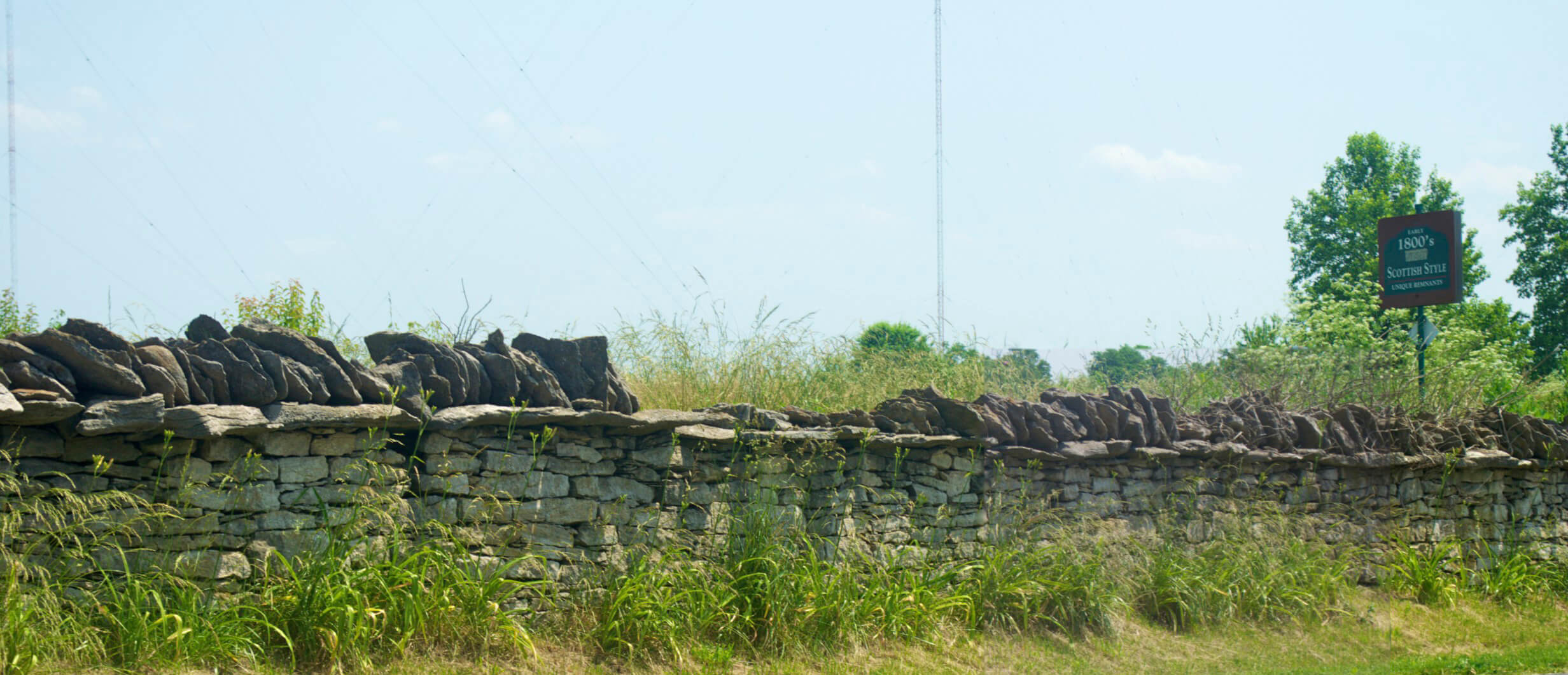 It is easy to see what drew the pioneers to dry stone wall construction. Few tools are needed to build them. If damaged, the fences are easily repaired. They are water-, fire-, insect- and even earthquake-resistant. Making stone fences works with nature rather than against it; there is no depletion of natural resources and the end result fits naturally into the landscape to create that fairytale aesthetic. It all comes down to the forces of gravity and frictional resistance – and the skill of the craftsmen.
As pioneer times turned to a new century, crews of Irish masons arrived in the mid-1800s to build rock fences bordering newly created turnpikes. Besides fences, they put their craftsmanship to work in farm structures, outbuildings, warehouses and (not surprisingly) distilleries. Some of the fence builders were indentured servants, working as dry-stone masons to pay off their debt. Some were enslaved persons assisting masons and learning the craft and, following the Civil War, passing their skills onto freed slaves.
The development of concrete in the early 1900s effectively closed the chapter on rock fences – but their legend and beauty live on in central Kentucky. More than two centuries after being laid, miles and miles of dry stone fences still stand.
See more: Impressionist and Modern artist Will T. Hunleigh (1848-1916) painted Kentucky's stone fences, including the former entry at the Cardome Renaissance Centre and the stone wall at Big Spring in Georgetown. Watercolors created by this local Scott County artist are featured at the Georgetown & Scott County Museum and notecards depicting his work are carried in the museum gift shop.
Learn more: Read Rock Fences of the Bluegrass (Perspectives on Kentucky's Past: Architecture, Archaeology, and Landscape) by Carolyn Murray-Wooley and Karl Raitz. Published in 1992 by the University Press of Kentucky, the book details "the background of Kentucky's rock fences, the talent and skill of the fence masons and the Irish and Scottish models they followed in their work."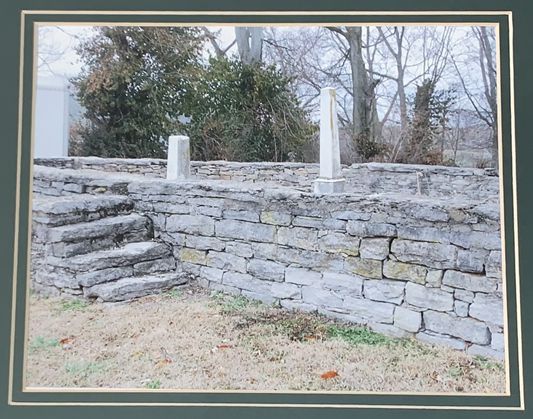 Readers discover that it was Kentucky's earliest settlers who built dry-laid fences, constructing them around eighteenth-century farmsteads, cemeteries and mills. During the nineteenth century, fence building increased dramatically. By the 1880s, rock fences lined most roads, bounded pastures and farmyards throughout the Bluegrass. Rock Fences of the Bluegrass is the first book-length study on any American fence type. It is available through Amazon and other retailers.
---
Author: Kathryn Witt
Kathryn Witt is an award-winning travel and lifestyle writer, syndicated columnist and author of several books, including Secret Cincinnati, The Secret of the Belles and Atlanta Georgia: A Photographic Portrait. A member of SATW, Authors Guild and the Society of Children's Books & Illustrators, she lives in northern Kentucky.
---
---