Storytelling with a Country Boy: Daniel "DH" Harrison talks dreams, brews, horses
Back in 2008, when he was living and working in Japan, Daniel "DH" Harrison was a Kentucky country boy with a big dream. He fantasized about owning a brewery, thinking at the time it was really just a pipe dream. Today, as one of the four founders of Georgetown's Country Boy Brewing, opened in 2012, DH is living that dream.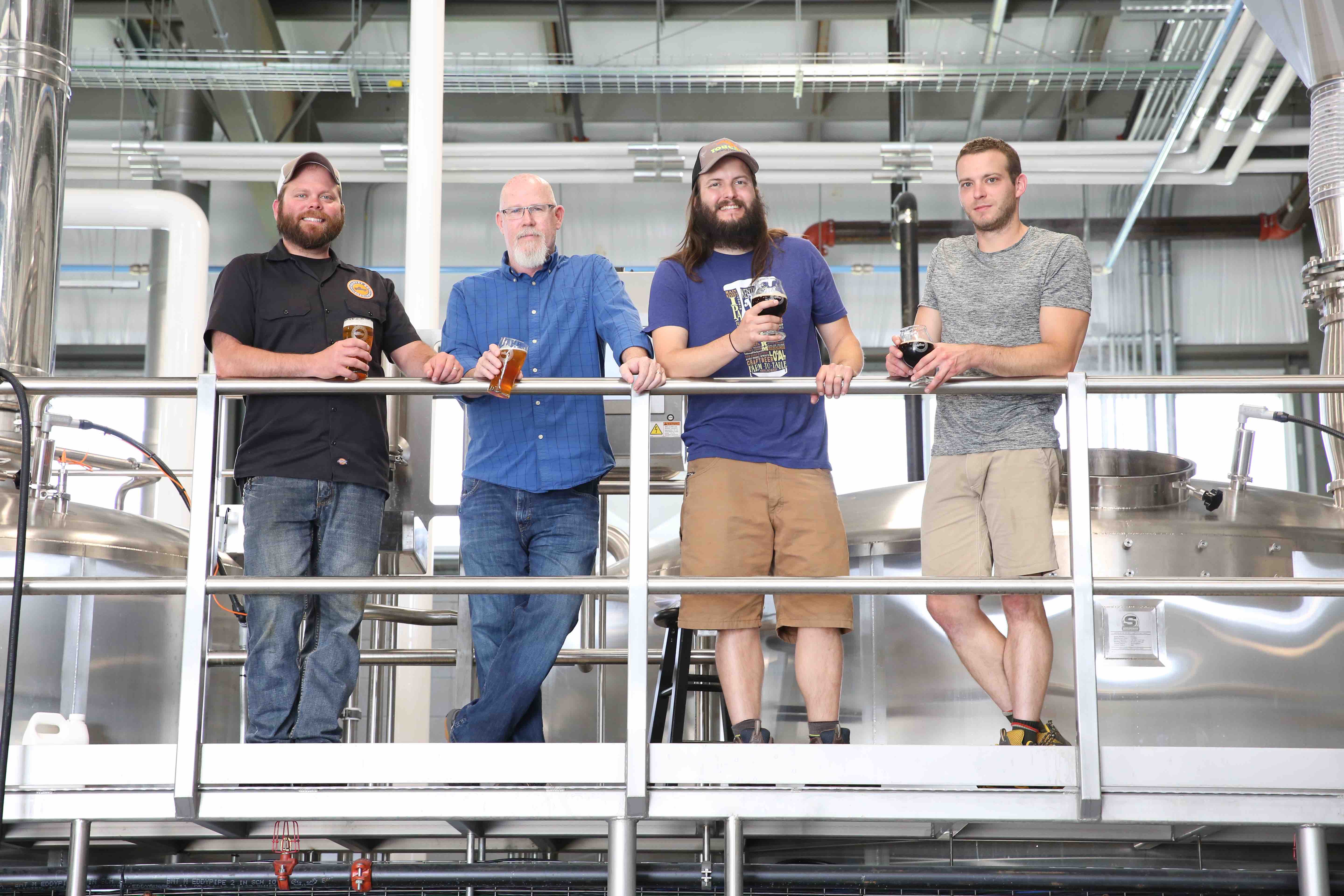 While craft beer's fab four (DH, Jeff Beagle, Nathan Coppage and Evan Coppage) don't make Japanese beer, the spirit of Japanese craftsmanship is very much at work in the award-winning brewery, along with a healthy dose of Kentucky hospitality.
"We're not a bar. We're not a restaurant. We're not a place where it's easy not to talk to anybody," he said. "The taproom has its own life. It's all different ages and likes – some don't even drink beer – and the regulars love to welcome out-of-towners. It's a very cool, whole feeling. It fosters community conversation."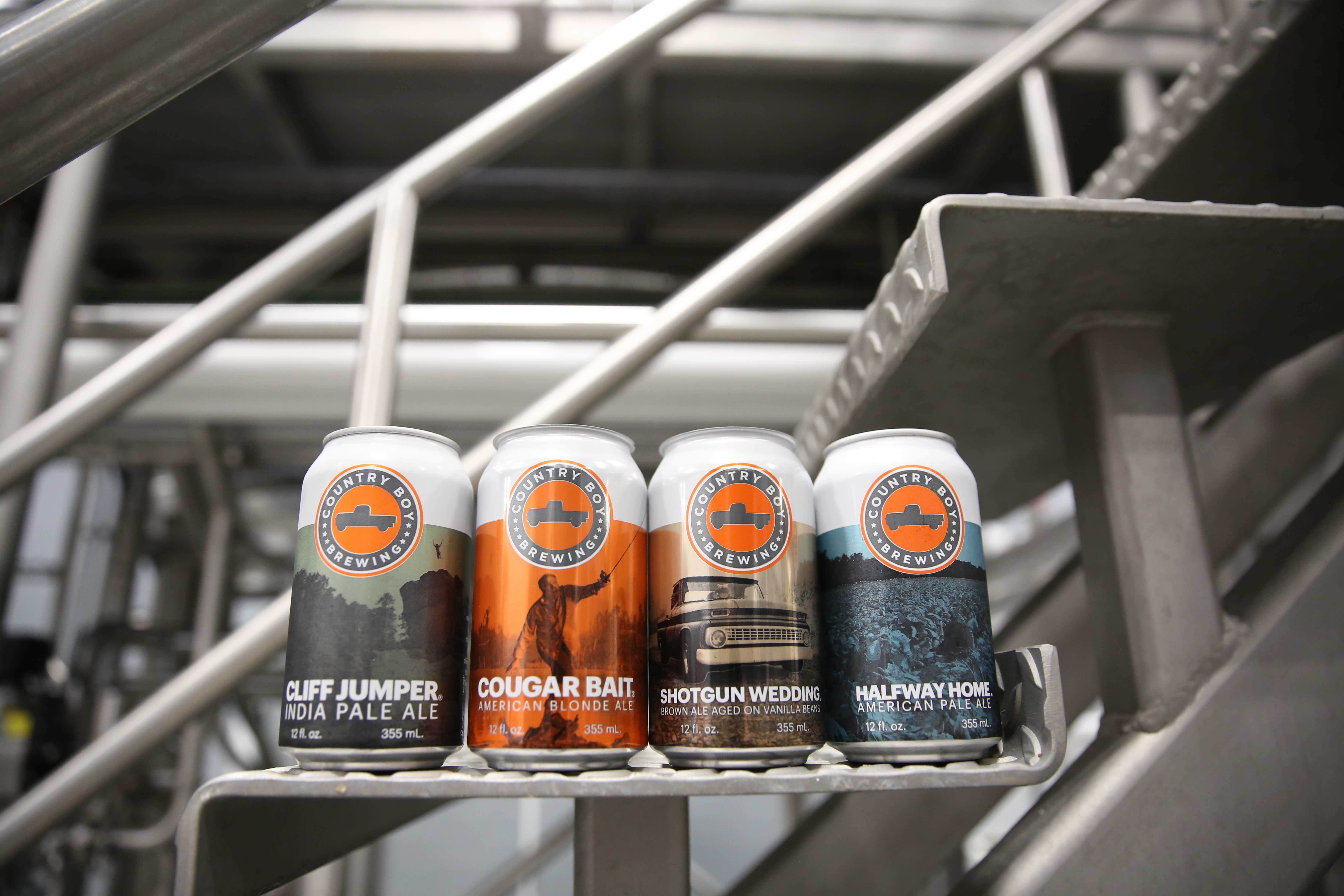 Lest you think the beer isn't part of the discussion, the main thing folks at the taproom remark on is the quality and absolute freshness of the beer. A number of the brews have shot to the top of the pop charts, including all four of Country Boy's core flaves: Cougar Bait, Shotgun Wedding, Halfway Home and Cliff Jumper – DH's personal favorite.
"People want to have an experience; they want more than just a beer or dinner," he said. "It's the whole experience – drinking the beer, sitting on the patio, looking at the beautiful scenery. They want to drink in the culture. The taproom vibe is part of that."
It's exactly the kind of place one would expect to step up to save a horse they discovered shares a name with one of their flagship brands: Cougar Bait. When the owners learned last year that the horse (a Dark Bay nine-year-old gelding by Gigawatt, out of the mare Silver Gloss, bred in Louisiana) had retired from racing and was for sale, they decided to bring him to Georgetown to another venue with a great vibe: Old Friends Thoroughbred Retirement Farm.
"We couldn't let Cougar Bait go by the wayside, but he couldn't live at the brewery," said DH. "Michael Blowen, founder of Old Friends, graciously agreed to allow him to live out his final years there.
"We're big fans of Michael and his mission," he added. "Now Cougar Bait's living the high life, really living like a king like all the rest of the horses there."
Recently, the brewery added The Kitchen to be able to offer food onsite that reflects the ethos of Country Boy. Designed by Kentucky chef Joe Malone, the menu isn't typical pub grub and diners won't find any fried foods.
"It's not French fries and chicken wings, even though I love both those things," said DH. "It's flat breads, hummus, sandwiches, like Italian and roast beef served on baguettes with spring greens. It's real and authentic and complements the beer."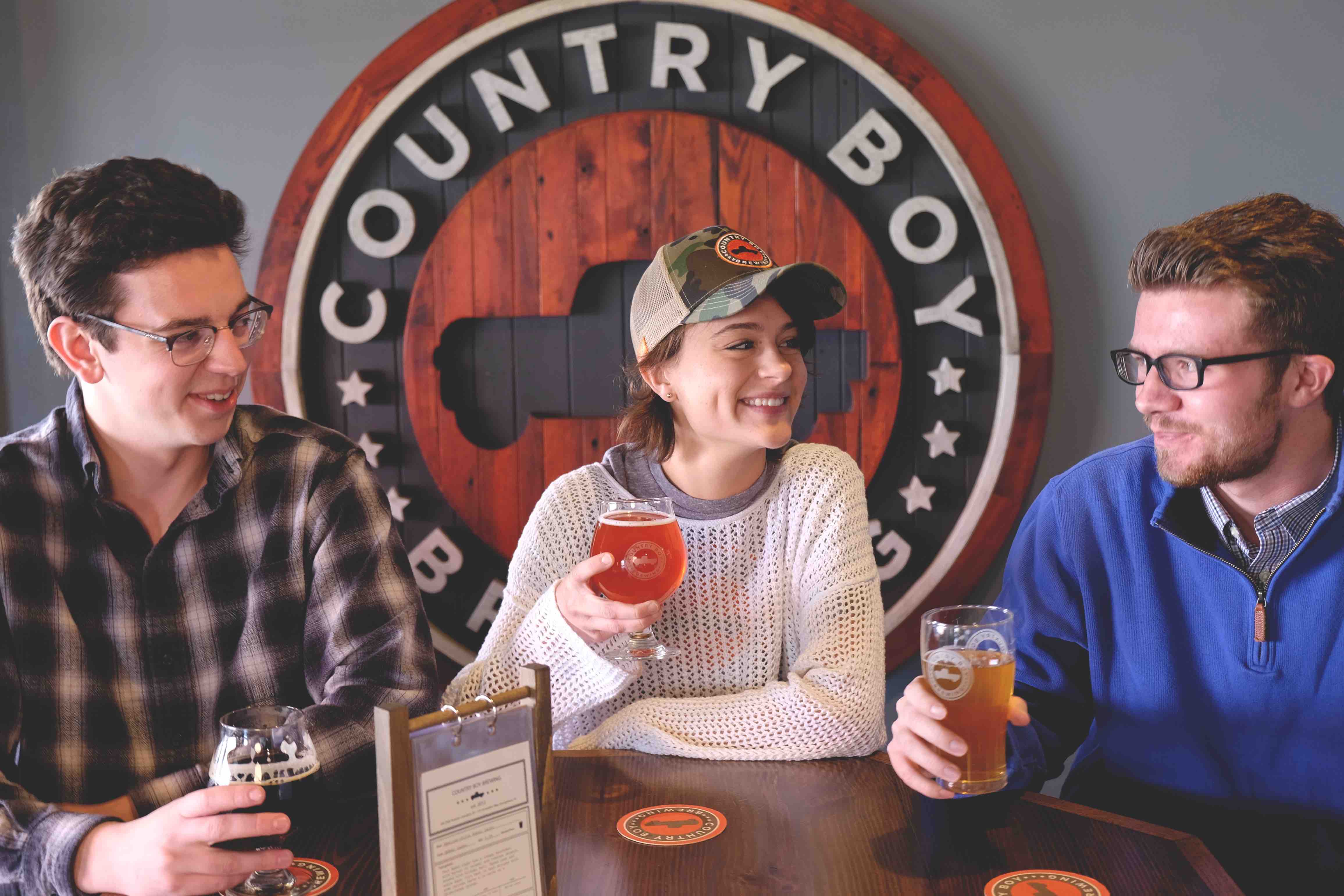 The Kitchen isn't the only addition for Country Boy Brewing. Last year the brewery acquired four acres to round their land up to a 10-acre complex. A 19,000-sq. ft. expansion is underway that should be complete by the end of 2019 and features additional storage, testing lab and canning line. But don't expect these country boys to forget where they came from.
"We got big ideas," said DH, "But we try to be good stewards of our growth."
**Storytelling with a Country Boy is a part of a narrative blog series written through the eyes of Georgetown, Kentucky's most decorated storytellers.