Storytelling with Ron Bryant: The Behind-the-Scenes Word on Ward Hall
A grand manse built in the 1850s and paid for in gold is one of Kentucky's foremost architectural treasurers – and a rich repository of equally grand stories. There's the one about the owner's niece stripping down to her "birthday suit" for the sheer joy of shocking her mother-in-law, along with a bevy of Boston bluebloods. And another about the Ward descendent who ran the hallways and romped the grounds as a young child and proclaimed the place a "palace" with beautiful "fairy gardens."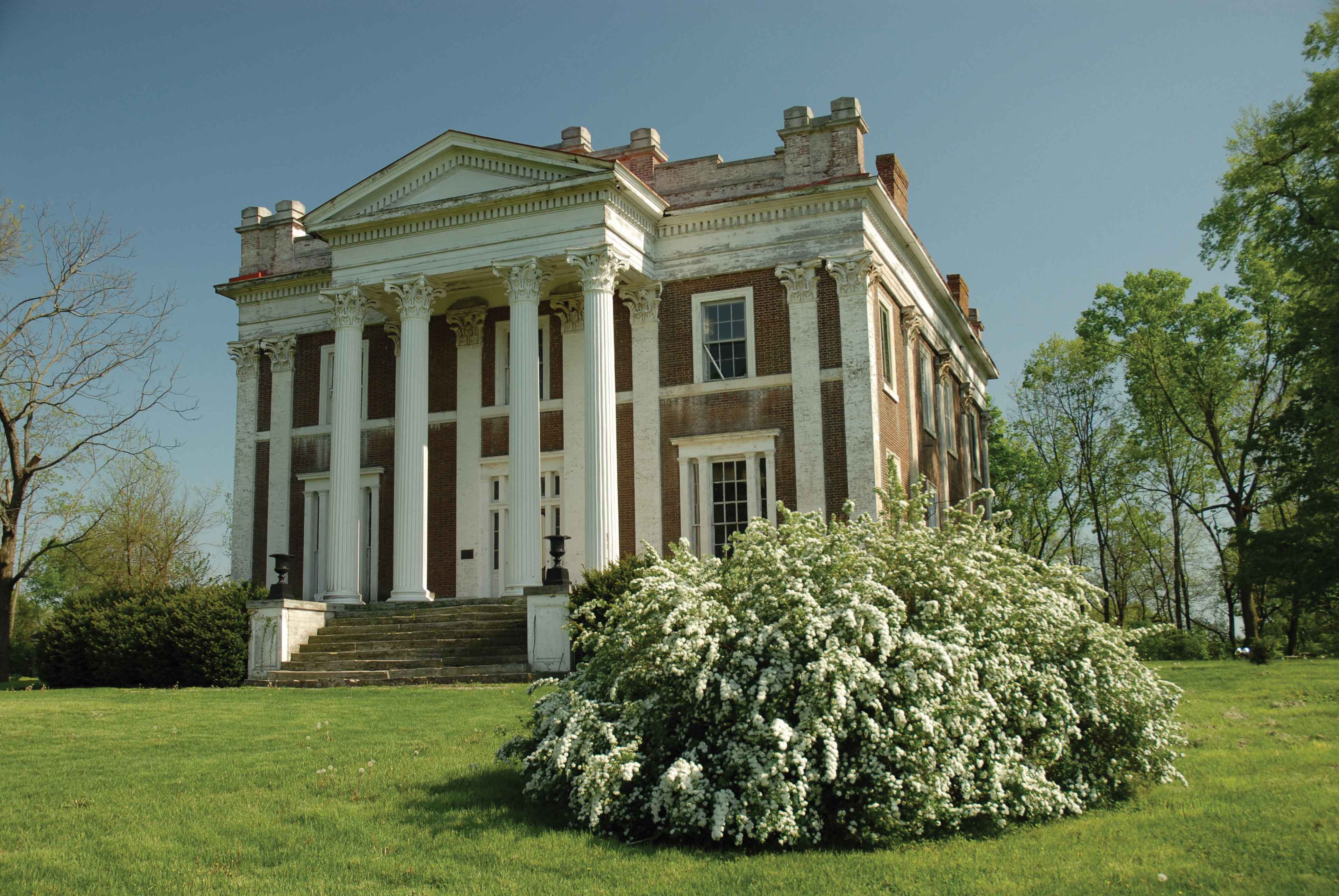 Georgetown's Ward Hall landmark antebellum mansion built for $50,000 over 160 years ago by Junius Ward, a key figure in the development of the Kentucky Thoroughbred. With its 27-foot-high fluted Corinthian columns, magnificent plasterwork and breathtaking double elliptical staircase, it is the embodiment of grace, dignity and hospitality that one generally only reads about in books, a monument to an age long gone and representative of a lifestyle and time that can never be again.
"Ward Hall is not just a Georgetown or Kentucky treasure; it is a national treasure," said Ward Hall Preservation Foundation Board Chair Ron Bryant. "The mansion stands as one of the finest examples of Greek Revival architecture in the nation and is recognized as one of the great architectural masterpieces of America. Visitors from across the globe journey to Georgetown to see what is, indeed, the epitome of Southern architectural grandeur."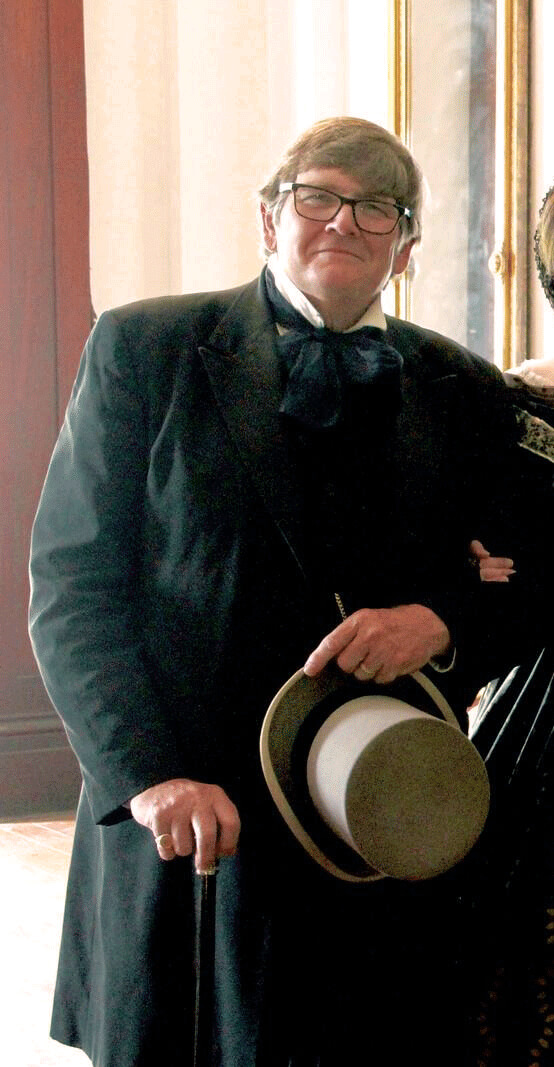 Pictured: Ron Bryant
"The mansion seems to say to its visitors, 'Look at me and be impressed!'" Bryant added.
Bryant shared his favorite story about Ward Hall:
A Ward relative visited as a child, and played in the magnificent
mansion and in the grand gardens that surrounded the house. Henry Johnson
was the son of George Washington Johnson and Anna Viley Johnson. The
Johnson and Viley families were related to Junius Ward. When Henry grew up,
he wrote an account of his memories of Ward Hall, describing how the great
reception hall was decorated and how the gardens were so beautiful they were
'fairy gardens.' Henry also related how Junius and Matilda Viley Ward offered
their guests such grand hospitality. He described Ward Hall as a 'palace' of a
house – and the wonderful impression he had of Ward Hall remained with him
the rest of his life.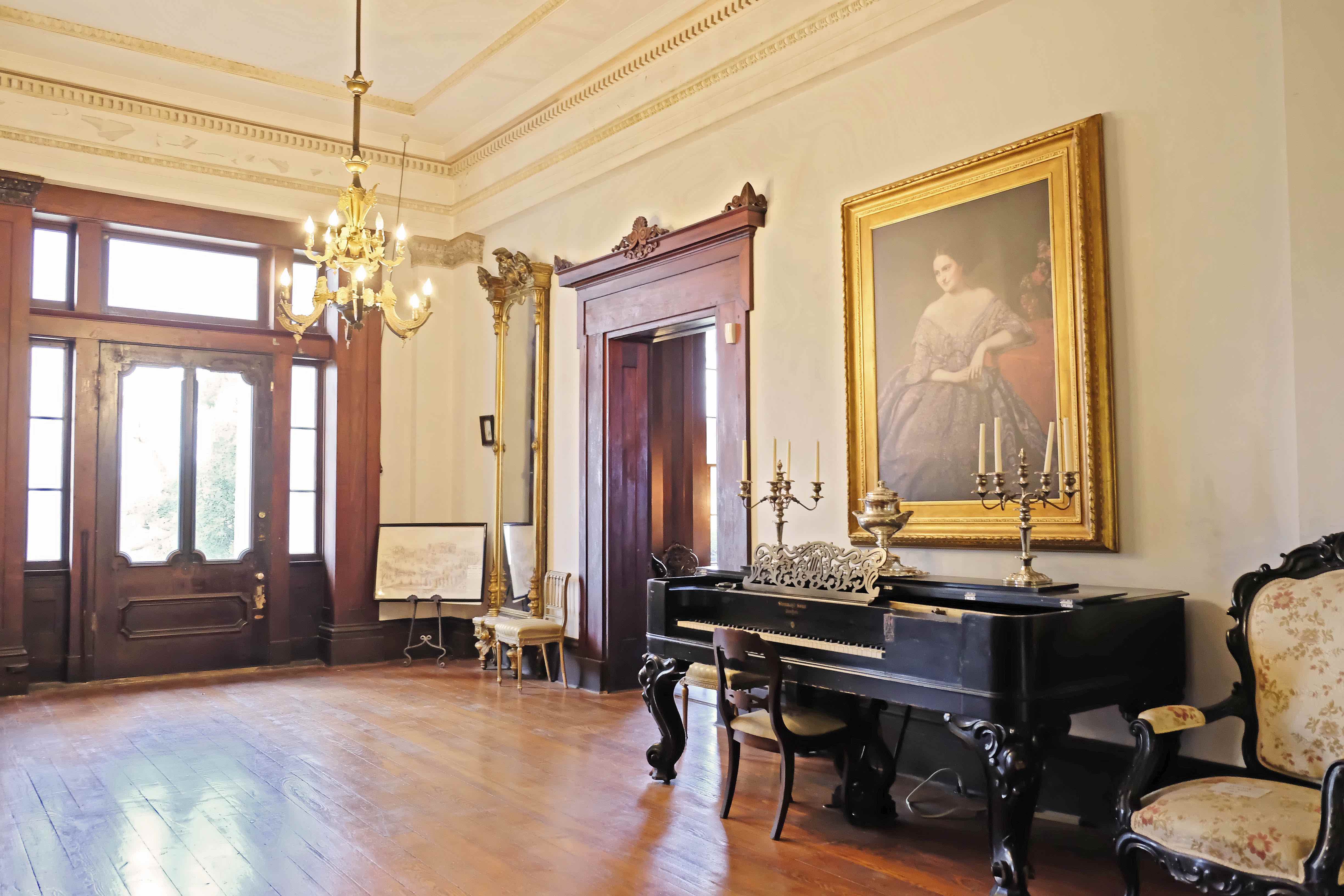 Regarding Ward Hall's most colorful and illustrious visitor, the inimitable Sallie Ward – a bold and brassy broad who was one of the great beauty and fashion icons of 19th-century America and known as the "Belle of Louisville" – Bryant had this to say:
One can only use superlatives to describe Sallie Ward. Her charms
seemed irresistible, her zest for life immeasurable, and her kindness,
exemplary; she became the symbol of what a Southern belle should represent.
Her marriage to four millionaires over a period of some 40 years made her a
very wealthy woman. Her excellent taste and love of the finer things in life made
her the envy of American and European women alike. Both Queen Victoria
of Great Britain and the Empress Eugenie of France demanded to meet the
magnificent Sallie Ward.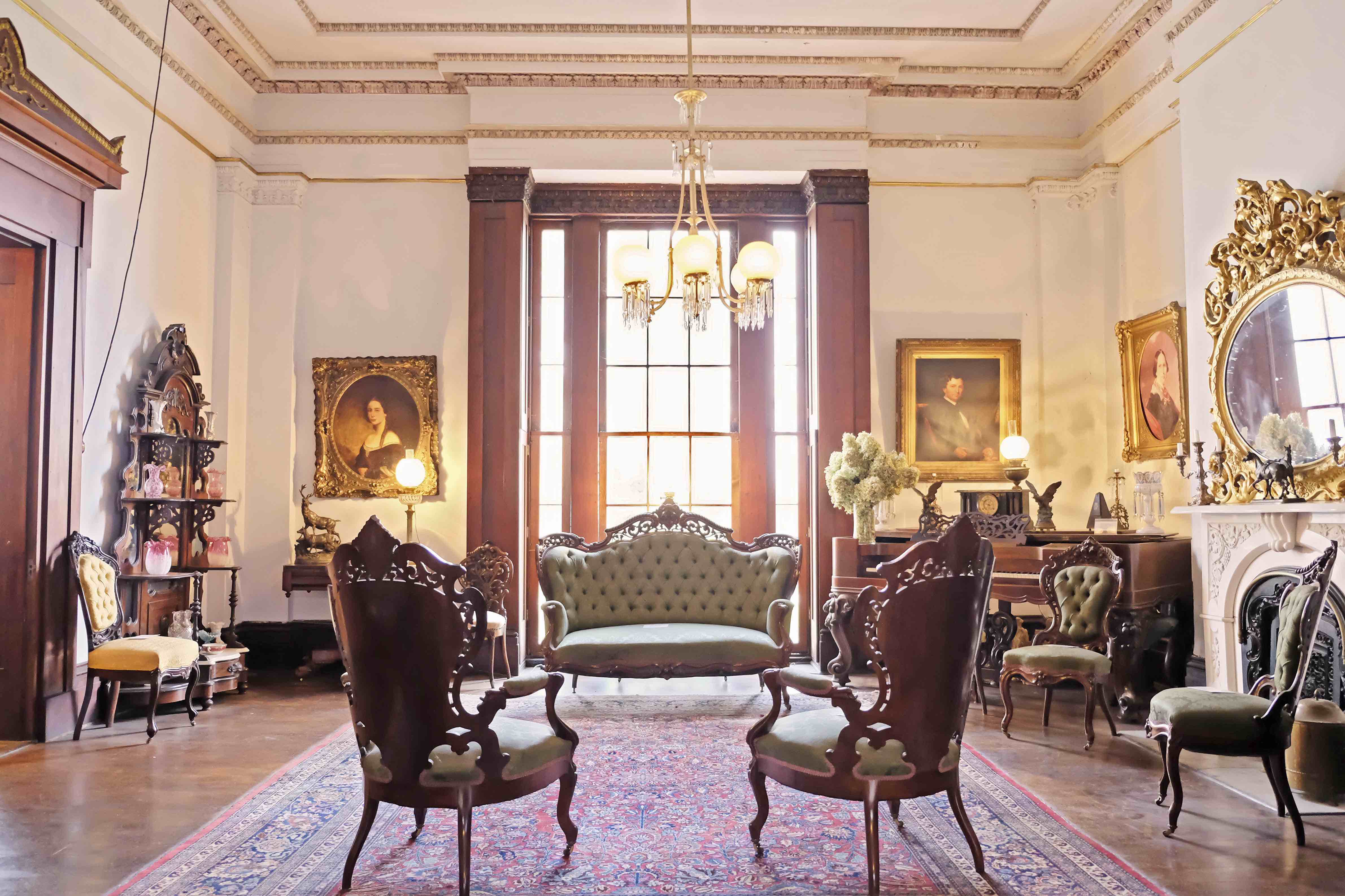 Ward Hall amazes visitors with its sheer scale and architectural attention to detail. It enchants with stories of the families that called it home. And it surprises with a little something extra, according to Bryant.
Some visitors seem more aware than others of a 'presence' in the house
that cannot be fully explained. Although Ward Hall has experienced many
difficulties in its 162 year history, most visitors feel that the house exudes a
feeling of happiness and contentment. Some have declared it filled with the
spirits of those who lived here, but they quickly add that the spirits seem
grateful their house is being loved and cared for.
Now, about that belle in the buff story . . . During her (brief) marriage to Timothy Bigelow Lawrence, Sallie attended a party at the Boston home of her mother-in-law, arriving in white satin bloomers and jeweled slippers – and things just went downhill from there. Sallie's mother-in-law demanded she change immediately into something suitable, but as Sallie climbed the staircase to the second floor, she had another idea. She stopped, stripped down to her birthday suit, and knocked the stuffing right out of Boston's upper-crust.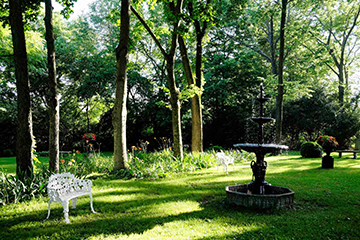 According to Bryant, future plans for Ward Hall consist of the complete restoration of the mansion, grounds and outbuildings. The Ward Hall Preservation Board is dedicated to seeing the mansion restored to its 1850s grandeur. The Carpenter Gothic horse stable will be rebuilt as a welcome center and the five acres of formal gardens will again be the "fairy gardens" of yesteryear.
**Storytelling with Ron Bryant is a part of a narrative blog series written through the eyes of Georgetown, Kentucky's most decorated storytellers.