Tourism at Work in Georgetown



2/28/20 Written by Kathy Witt
Thousands and thousands of visitors, $150 million, five tourism staff members and one dynamic community – tourism at work in Georgetown
We all know that traveling can enrich and enhance our lives. But did you know that other travelers traveling to our community can also enrich and enhance our lives? Read on!
What Georgetown is All About!
Our community is known for its friendly people; maintaining a beautiful, picturesque and active downtown and surrounding countryside; creating special lodging, shopping, dining, recreational and cultural experiences; caring for our animals; having outstanding places to work; welcoming visitors (and each other) with smiles to make them feel at home, signage to help them easily find their way around and that little extra something-something that brings them back for more.
Why 10,250 people found their way to the Georgetown-Scott County Tourism Commission Visitor Center and Georgetown Rest Area in 2018
See above.
Why Visitors are Important to our Community
They spend money – lots and lots of it! Nearly $150 million in 2018.
What Their Dollars do for Us and Our Community
Employ people (1,265 in 2018)

Create jobs and opportunities for entrepreneurs

Enhance quality of life

Encourage investment in and improvement of infrastructure

Add to businesses' bottom lines

Lower that household tax bill

Keep those smiles in place

Entice new business (10 new businesses opened Downtown in 2018 alone!)

Support new development

Contribute to public services

Help maintain community traditions and culture so that we remain "Georgetown" and can showcase it to our visitors

Bring positive attention through stories published in a variety of magazines, newspapers, blogs, ezines and other outlets (editorial coverage in 2018 resulted in an earned media value of hundreds of thousands of dollars – that's money we got the benefit of, but never had to spend)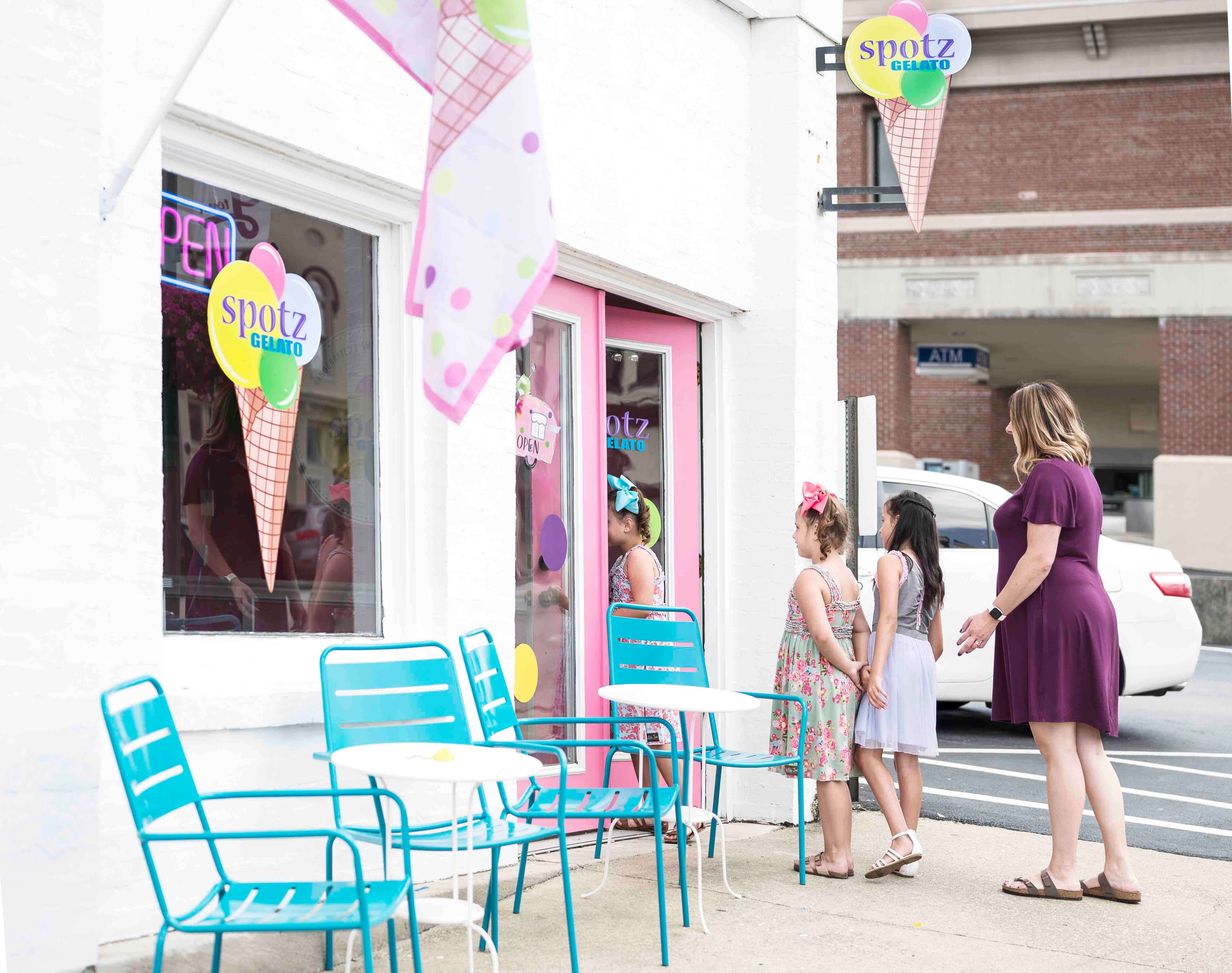 Why It Matters
Thousands and thousands of visitors chose to come and spend their hard-earned money in 2018 at Georgetown lodgings, shops, restaurants, attractions and businesses. And they weren't quiet about what they found. Our visitors shared their Georgetown experiences with friends and families through millions of social media posts – Instagram, Facebook, Twitter, Pinterest, TicToc, HipHop (just kidding on that last one) – you name it. All that money and love, directly and indirectly, is injected right into our community like a shot of B-12.
What Georgetown Tourism Does to Keep 'em Coming
Our job (we like to say it's our mission, purpose, calling) is to tell the world what a desirable destination Georgetown is.
We do this through organizing and developing irresistible events; hosting meetings; sitting down with motor coach operators; hosting travel writers, bloggers and influencers, who in turn write about what a desirable destination Georgetown is; creating and distributing brochures (45,000 made their way in 2018 from Georgetown to U.S. states across the map, from California to New York to Florida, as well as to Canada and various countries in Europe).
We do this through speaking engagements, travel trade shows, advertising and promotional campaigns – anything short of chasing visitors down the street – to get the word out about what we in the community already know: Georgetown is an exciting and tremendously appealing place to visit, live, work and play.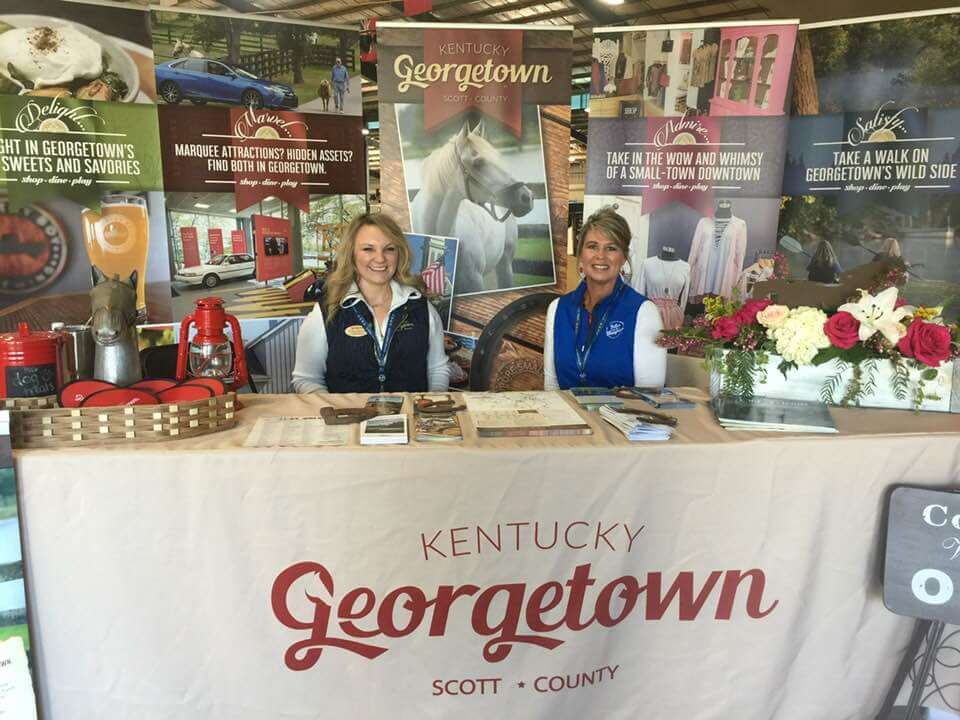 Basically, we at Georgetown/Scott County Tourism Commission live, eat, breathe, shop and sleep Georgetown. It's a fun job, but we take it very seriously; after all, what we do helps boost Georgetown's economy and provide opportunity for those in our community. And as we all know, Georgetown is a community well worth the investment!