10 Ways to Warm Your Winter in Georgetown
Written by Kathy Witt
When you start hearing the song, "Baby, it's cold outside," you know it's time to move playtime indoors. Georgetown has 10 ways to while away a winter's day where it's warm:
• Take a tram ride through Toyota Motor Manufacturing Kentucky, an auto-building theme park where live and robotic workers zip around partially constructed cars, installing wheels, dropping in speakers or carburetors, moving forklifts and more as they construct cars from the ground up. Strap yourself into a NASCAR simulator to careen around a racetrack. Slip behind the wheel of a brand new, fresh-from-the-assembly-line Camry – the reigning bestselling car in America – and pretend it's yours. Mmm. New car scent!
• At Ward Hall, learn why sassy, brassy Sallie Ward once stripped down to her "birthday suit." We don't recommend you try this (especially in wintertime), but you'll enjoy hearing about all the scandals this Belle of Louisville stirred up in Kentucky and beyond on a tour of one of the finest Greek Revival-style mansions in the United States. Join Ron Bryant, Ward Hall Preservation Foundation board chair, for a journey among the skeletons in the closets of this circa 1850s antebellum home – described by a descendant as "a veritable palace, surrounded by a fairy garden."
• Kentucky Horse Park has several indoor museums that celebrate the history of our relationship with horse. Journey alongside the Arabian, from its desert beginnings through its emergence across Europe and trek through America, at the state-of-the-art Al-Marah Arabian Horse Galleries. Check out the trophies and ribbons, books and equipment relating to the hunter/jumper industry at the Wheeler Museum. The American Saddlebred Museum showcases "The Horse America Made" through exhibits, award-winning movies and interactive exhibits. The International National Museum of the Horse highlights the history of the horse from ancient times to the many popular sporting events of modern times.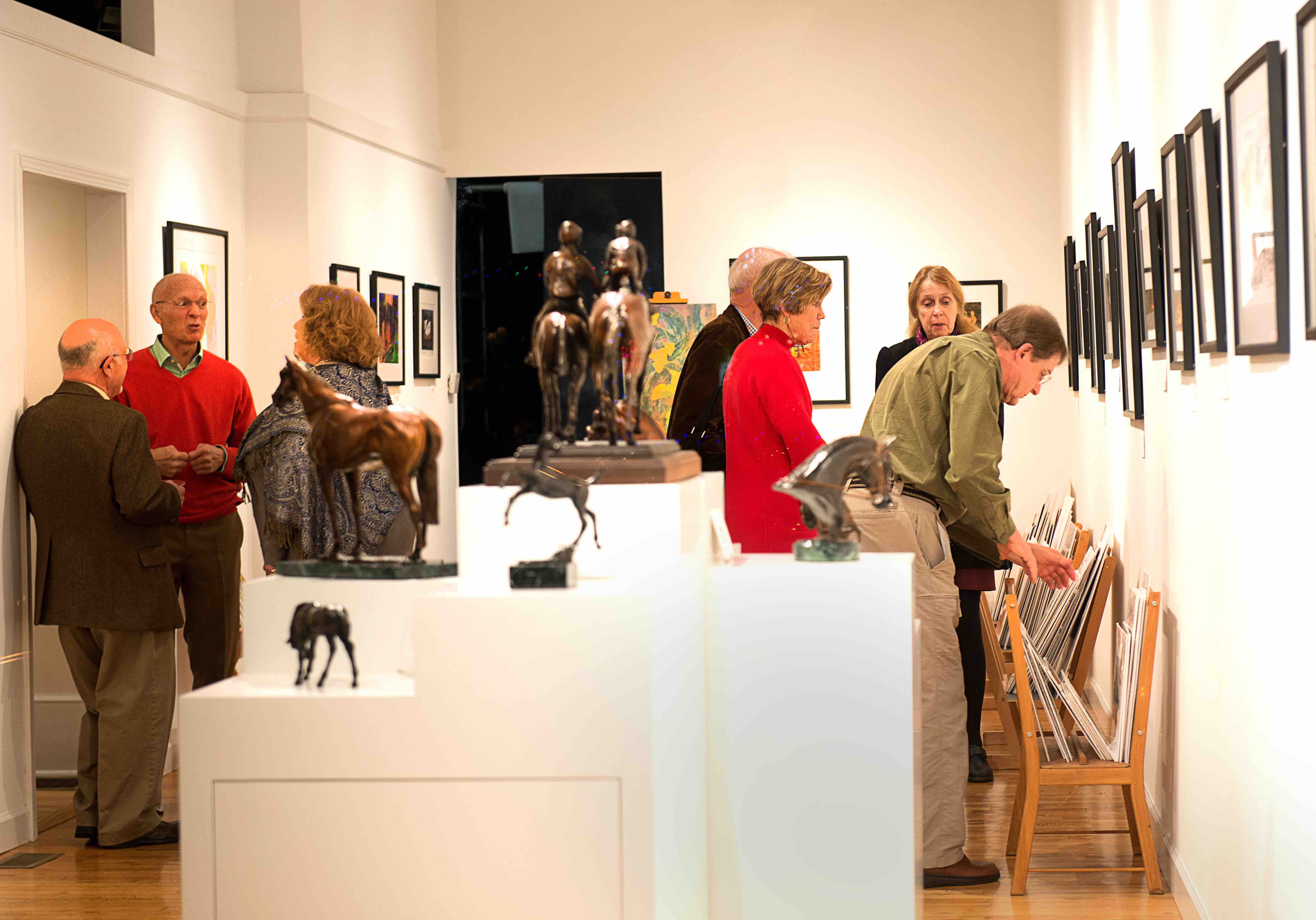 • Extend the equestrian experience with a visit to the downtown galleries of two famous equine artists. Fine Art Editions Gallery and Press showcases the works of equine photographer John Stephen Hockensmith; the Robert Clark Gallery is devoted to the works of its namesake, an elite equine painter. You'll find beautiful coffee table books in each, featuring page after page of breathtaking images.

• Warm up and chill out at a locally-owned hotspot: Fava's classic diner; Local Feed Seasonal Kitchen and Craft Bar; Rodney's on Broadway, famous for its prime beef steaks and fresh seafood. Or stop by beloved watering holes Galvin's, with 40 taps featuring all Kentucky's local favorite brews, or County Boy Brewing, where you can hoist a flight of craft beers, including Cougar Bait, an American blonde ale; Shotgun Wedding, a brown ale aged with vanilla beans; Cliff Jumper IPA; and several seasonal offerings.