8 Best Spots for Cocktails, Coffee and Craft Beer
Georgetown has plenty of great places to raise a glass, a stein, even a dainty demitasse cup. Here are some faves:
Cocktails
One would expect, in a town known as the Birthplace of Bourbon, that outstanding bourbon drinks would be on the menu. One would be correct. For craft cocktails starring Kentucky bourbon, drop by Local Feed, a scratch farm to table restaurant across from the very spot Baptist minister Rev. Elijah Craig first distilled the spirit back in 1789.
Several, including the Old Fashioned, feature our hero on the label – Elijah Craig Small Batch Bourbon. The Kentucky Mule is kicked into high gear with Buffalo Trace Bourbon. Bird Dog Small Batch Bourbon lends its fiery temper to the Hellfire and Limestone.
At Rodney's on Broadway, customers have put two drinks at the top of the cocktail pop chart. The spicy Bluegrass Jackass is an original recipe created by a former Rodney's bartender and features the chef's homemade habanero chutney plus honey, bourbon and ginger beer. The Rhubarb Rye Manhattan is a new summertime refresher with muddled strawberries and basil with rhubarb bitters, a little simple syrup, a pour of rye bourbon and a splash of soda. Ah! Both pair perfectly with the restaurant's famous seasoned grilled beef steaks.
A taste of Creole in Kentucky? Broussard's Delta Kitchen is where intrepid imbibers opt for the Hurricane, a New Orleans staple whose fruit cuts through those delicious Southern fried foods like popcorn crawfish, and – on weekends – live blues, jazz or New Orleans' funk . . . an extremely pleasant dining experience.
"It's not for the timid as it's a rum and passion fruit concoction that packs a real punch," chef/owner Greg Scott warns. "But down home we have a saying: 'Wretched excess is just a good start, cher! Laissez les bon temps rouler.'" That is, let the good times roll.
Craft Beer
The No. 1 bestseller at authentic Irish pub Sláinte Public House is Guinness.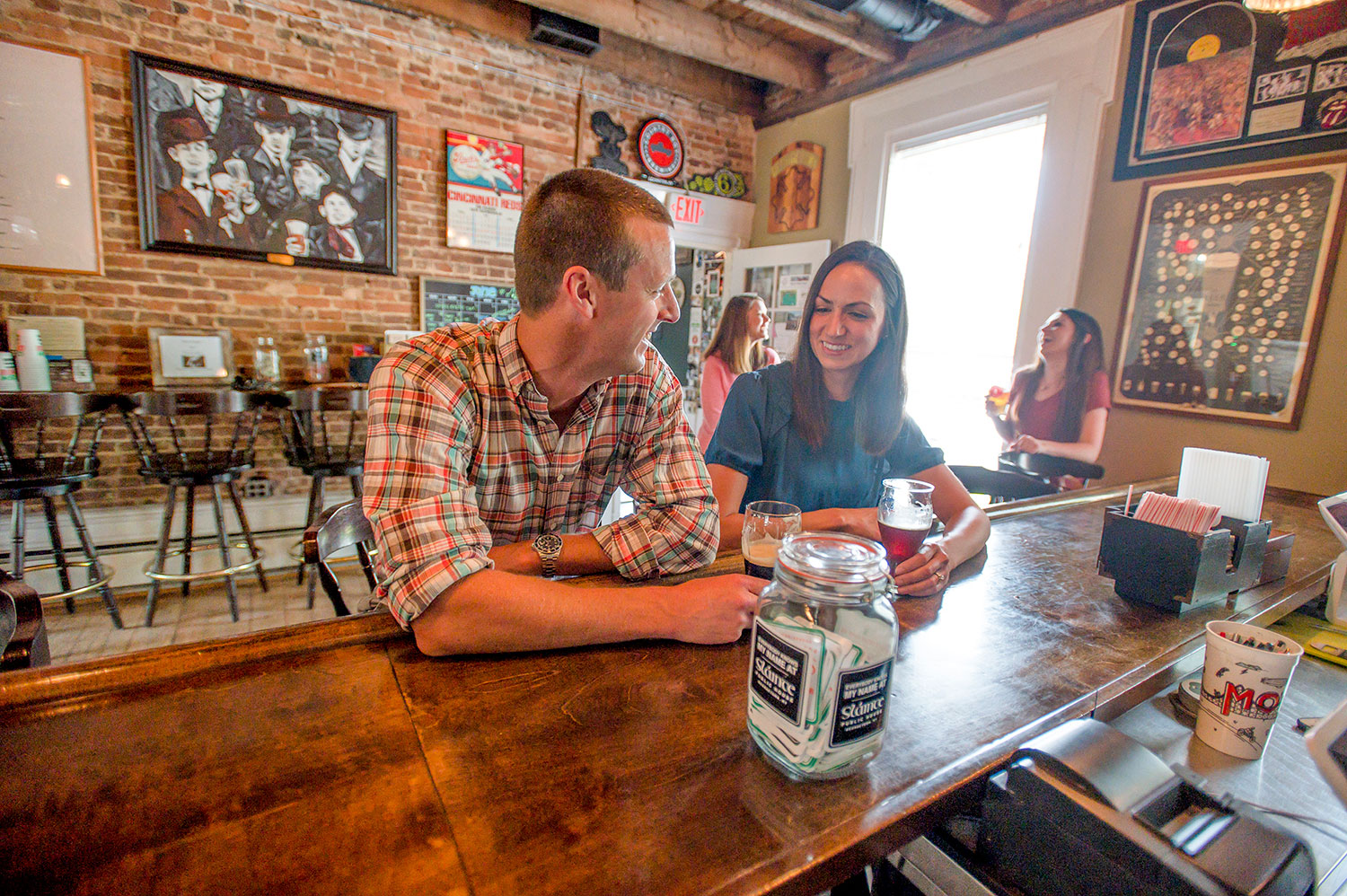 "It's always a fresh-tapped keg, poured the perfect way it was intended and our lines are cleaned regularly – making it a damn good pint," notes co-owner Ashley Nunn.
Drop by for happy hour, 2-5 p.m. daily, when Guinness and Smithwick pints are $2.50. Bring your own pub grub if you like or order from an area restaurant that delivers. Food trucks pull in most weekends and live music happens Thursdays, Fridays and Saturdays and regularly on Wednesdays and Sundays.

Good thing the taproom and patio at Country Boy Brewing are so large; it's one of the most popular watering holes for fresh, delicious craft beer in central Kentucky. Favorite labels Cougar Bait, Shotgun Wedding, Halfway Home and Cliff Jumper are practically legendary. And the place just keeps getting better – and bigger
The Kitchen was recently added so beer lovers can nosh on fresh yums like assorted flat breads, hummus with Naan bread, wraps, salads and more. A 19,000-sq. ft. expansion is currently underway to add testing lab, canning line and more storage to this 10-acre complex.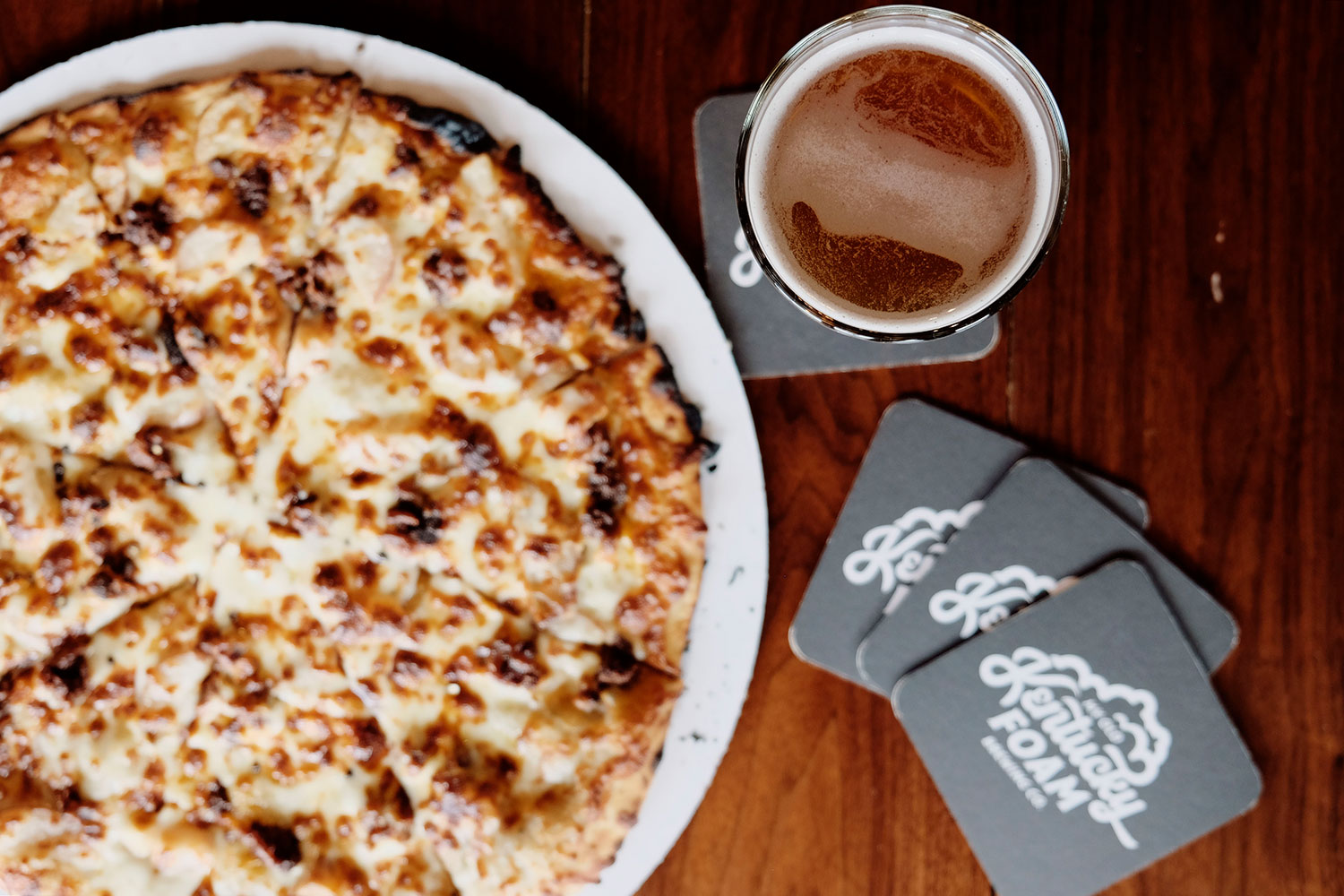 Find the Dirty Blonde at My Old Kentucky Foam. The modern blonde ale is served up along with Hot Messes, Copperheads and other enticingly named suds at this family-friendly craft brewery. On the side? Rolling Oven wood-fired, brick oven pizza, with a dozen or so scratch-made pies, like the Rolling Oven Supreme with classic red sauce. It's packed with pepperoni, prosciutto, chorizo sausage, Roma tomatoes, red onions, fresh garlic, mushrooms, Kalamata olives, mozzarella and provolone cheese, finished with baby arugula and brought to your table piping hot. Good thing the beer is so chill.
Coffee

The grooviest place to grab a cuppa joe is Far Out Espresso, an open-air coffee stand tucked in an old horse trailer and offering outdoor seating and a seriously relaxed vibe. Coffee drinks are made with custom, locally roasted organic coffee beans provided by City Roastery. Faves include the frappés with Ghirardelli chocolate and the ristretto, a short shot of espresso made with a finer grind and beloved by owner Tyler Rogers, a fresh-from-his-high-school-graduation entrepreneur.
The big crowd pleaser at the newly opened A Cup of Common Wealth, a favorite Georgetown gathering place, is the iced vanilla latte – or IVL, as the locals call it. The vanilla is made in-house for a sweet, simple and delicious drink that pairs deliciously with yummies ranging from the sweet (house-made pastries, breakfast bites, etc.) to the savory (sandwiches including the apricot turkey, margherita, the gardener and homey grilled cheese).