These is no better feeling than the experience of creating something with your own two hands! Try a class or workshop at one of our local spots to create a memorable take-home souvenir.

---
Birdsong Quilting and Crafts
Offering regular, monthly classes that are offered for all levels, beginner to advanced for a variety of interests like paper piecing and block quilts.
CONTACT:
Website: https://www.birdsongquilting.com/classes.htm | 502-603-8211 | 228 East Main Street
---
Elkhorn Pottery
Owners Hannah Logsdon and Roberto Godoy are hobby potters turned production, and excited to help others get into this satisfying craft. Hannah has been doing pottery since college, and Roberto is new to pottery, having been throwing since late 2020. Peruse their quality works or try your hand at throwing yourself with one of their many offered classes!
CONTACT:
Website: http://elkhornpottery.com| 502-370-4802 | 401 Outlet Center Drive, Suite 300
---
Crafty N'Blessed By Alicia
Join in a Paint Party for personalized door hangers! You are supplied the wooden shape cut out, brushes, easels, aprons, hanger, ribbon, paint and all supplies needed to create a masterpiece of your own to take home.
CONTACT:
Website: https://craftynblessed.com/paint-parties-1 | 100 North Hamilton St
---
Heirlooms & Gretchen's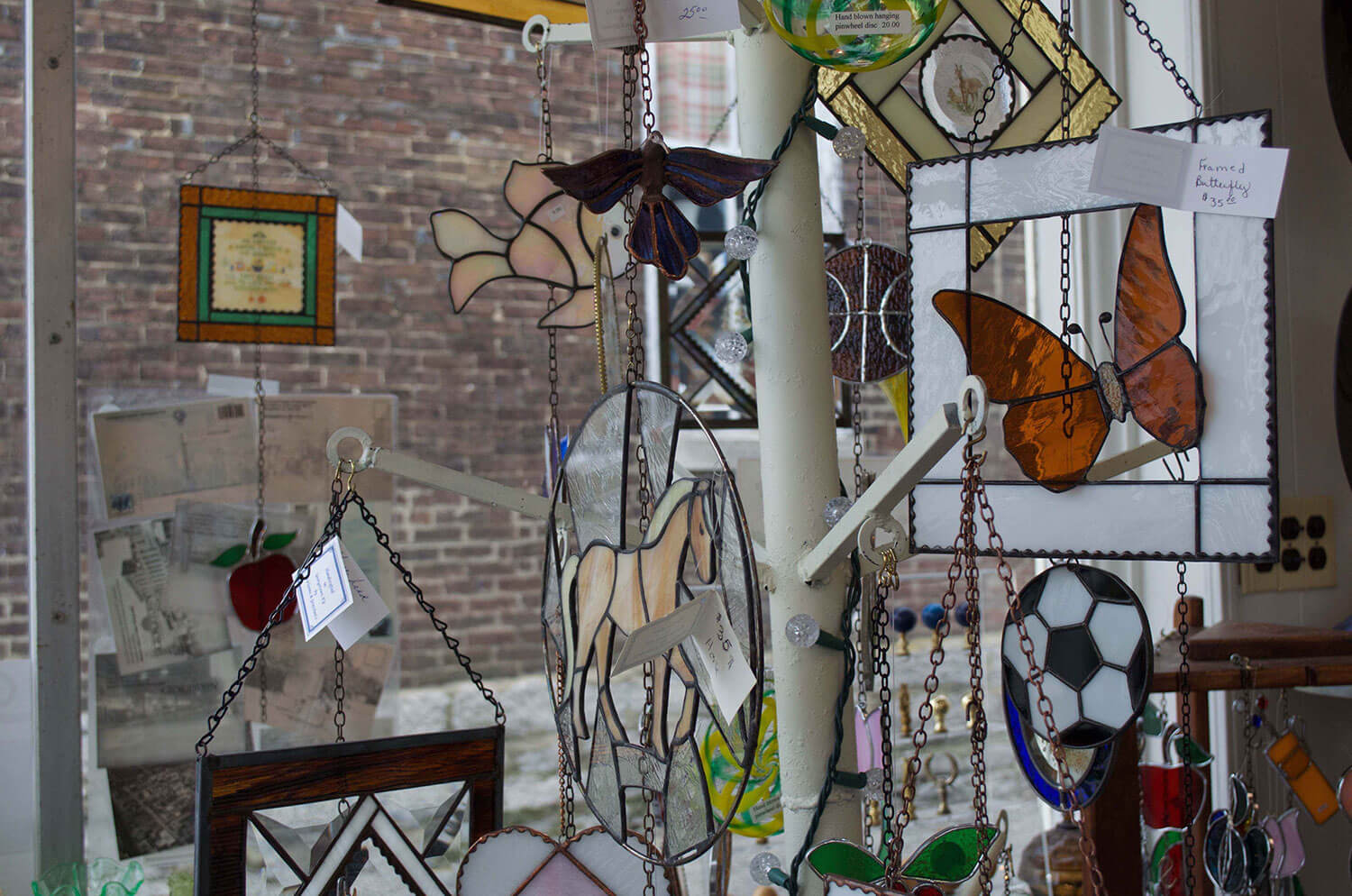 Heirloom & Gretchen's stained glass classes are held 10 a.m. to 12 p.m. every Thursday and Saturday. New students begin in these classes every six weeks. Their first project is a copper foil piece. Students choose from a pre-selected group of patterns to ensure they go through each of the steps in making a copper foil piece during these classes.
The finished product is a nice sized piece to hang in a front window. Following the first set of classes, students may continue coming to class on the same days and can then broaden their horizons by trying other techniques, designs and projects.
CONTACT:
Website: www.heirloomsandgretchens.com | 502-863-2538 | 136 West Main St
---
Colorspell Creative Studio
Located just off Main in historic downtown Georgetown, Colorspell Creative Studio holds space for makers and thinkers of all ages to gather, connect and deepen their creative practices. We offer open studio time, teaching opportunities, workshops and space for intimate events and parties. Our mission is to create sustainable income for creative entrepreneurs by providing shared brick and mortar space, education and peer support while contributing to the local culture through art, music and creative movement.
CONTACT:
Website: www.amandastiltner.com | 146 S Broadway