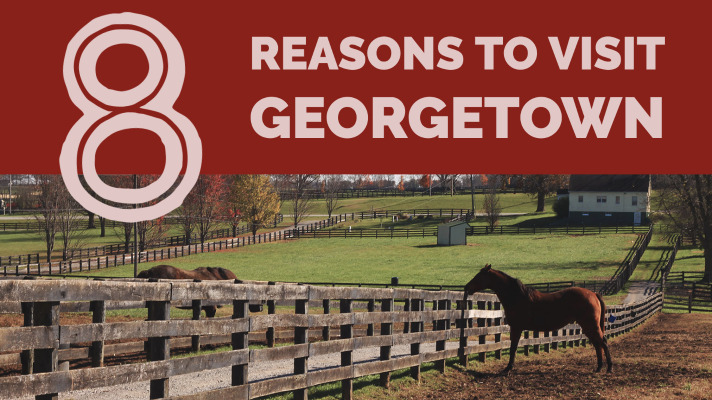 8 Reasons to Visit Georgetown

Written by Natalie Partin

Does your bucket list include a visit to legendary horse farms, tasting a sweet bourbon concoction (or two), or basically anything involving a relaxing but entertaining getaway? If so, Georgetown, Kentucky is calling your name! We've lined out 8 Reasons to Visit Georgetown to help assist in your vacation decisions. Travel in and enjoy the many attractions that make our town one of the BEST Small Southern Towns to Visit in 2018 by U. S. News & World Report.
Convenience, Convenience, Convenience
Need we say more? Georgetown, Kentucky is one of the few destinations located within the golden triangle of Cincinnati, Louisville and Lexington. Travel less than 30 miles north and experience the one-of-a-kind Ark Encounter. Head west towards Louisville and visit Kentucky's capital, Frankfort. And directly south of Georgetown, experience Lexington – the second largest city in Kentucky. Sitting right along I-64 and I-75, accessibility to Georgetown is never a question. In a day's drive, one can reach 2/3 of the U.S. population! That's right… you aren't too far from us. Come visit!
Small-Town Downtown
One of the things that make us "small-town" is our historic downtown district. With over 200 buildings on the National Register for Historic Places, our downtown holds to its roots and timeless gems. One can find exclusive boutiques, assorted art galleries, quilt & stained glass shops, and an elaborate antique mall along Main Street. Savor farm-to-table, pub grub, southern fair, and white tablecloth cuisine at local restaurants. Southern hospitality is something we don't take lightly – so come to downtown Georgetown and experience an authentic welcome and a "see ya' again" from our locals. They'll have you feeling like a true Kentuckian.

The Birthplace of Bourbon
We'll let you in on a secret… Georgetown holds close to its claim of being the true birthplace of bourbon. Rev. Elijah Craig – Yes, THE Elijah Craig – is said to have distilled the first batch of Kentucky bourbon in 1789 using the water from Georgetown's Royal Spring. Bourbon 30 Spirits, located across the street from the infamous Royal Spring in downtown Georgetown, offers its own bourbon to taste while you ponder this mystery. Don't believe us? That's okay. Hop on the Kentucky Bourbon Trail and visit the other influential bourbon distilleries of our state. Whichever story you decide to believe will be a tasty one!

We're Kentucky's Horse Headquarters!
Central Kentucky is known for many things but its greatest treasure is its horses, and Georgetown happens to be in the epicenter! A visit to Georgetown is best when you include the horse retirement capital to your itinerary, Old Friends Thoroughbred Retirement Farm. You'll get a chance to get up-close and personal with Derby and Preakness winners. There are even a few movie stars out there ready for their close-up! Head to the 1200-acre Kentucky Horse Park to see and learn any and all things HORSE. Attend one of their many horse competitions for an extra-special experience! Get adventurous with horseback riding at Whispering Woods Riding Stables. Educate yourself on true horseman etiquette at Three Hill Farm. Best of all, celebrate the horse at Georgetown's annual Festival of the Horse in the fall! Quit stalling and saddle up for a trip to Georgetown.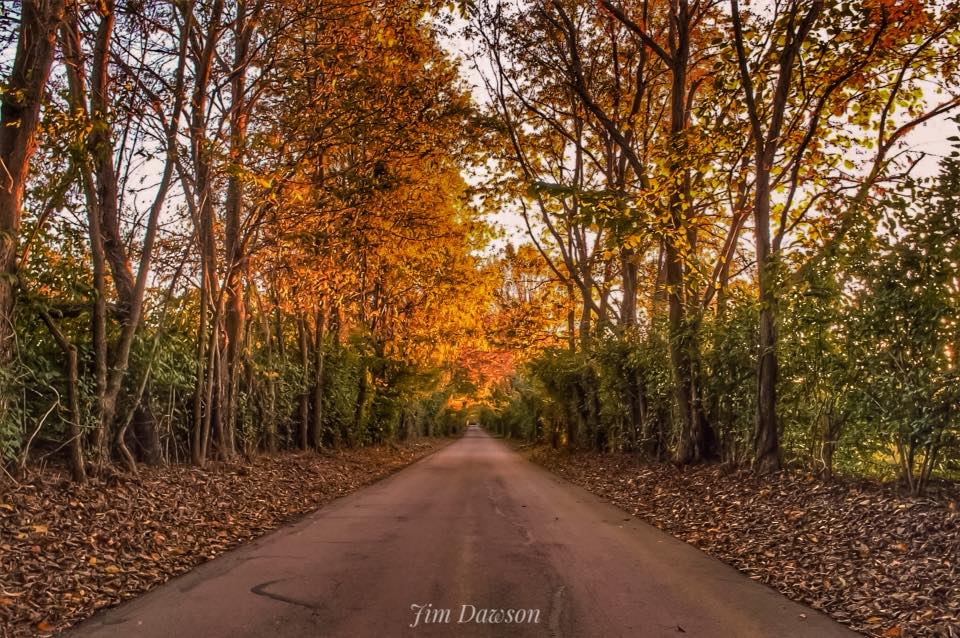 Those Kentucky Roads
Who else can say their roads are its own attraction? Not New York. On a journey through the back roads of Georgetown, you'll see signature stone fences, colorful barn quilts, historic buildings, and lots of green grass occupied by horses of all breeds. Need a map to route out your countryside drive? Experience the legendary landscape of central Kentucky with the Bluegrass Country Driving Tour, a map available at the Georgetown/Scott County Tourism office. It's true – traveling to the next town won't be so bad with a view like ours.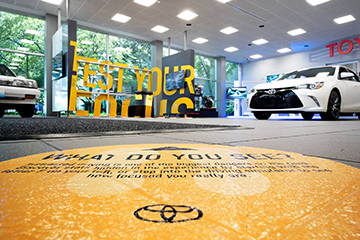 Manufacturing Mecca (Tours Currently Unavailable)
You heard it folks – Georgetown is home to the LARGEST Toyota Motor Manufacturing plant in the WORLD, Toyota Kentucky. Georgetown's Toyota expands across 1300 acres, producing the Camry, Avalon, and now a Lexus – the first and only plant in North America to do so! The coolest part about this plant is you can tour their facility! See how popular cars are built from start to finish on a behind-the-scenes, free motorized tram tour. Not only does this Toyota supply awesome vehicles to consumers, it fosters small-town Georgetown as the fastest growing area in Kentucky! To support the bond formed from Toyota with sister-city Tahara, Japan, Georgetown crafted the first Kentucky-Japan Friendship Garden – Yuko-en on the Elkhorn. Close by Toyota, sip Japanese-inspired craft beers at Country Boy Brewing. See what's ahead for manufacturing and for Georgetown growth during your Kentucky excursion.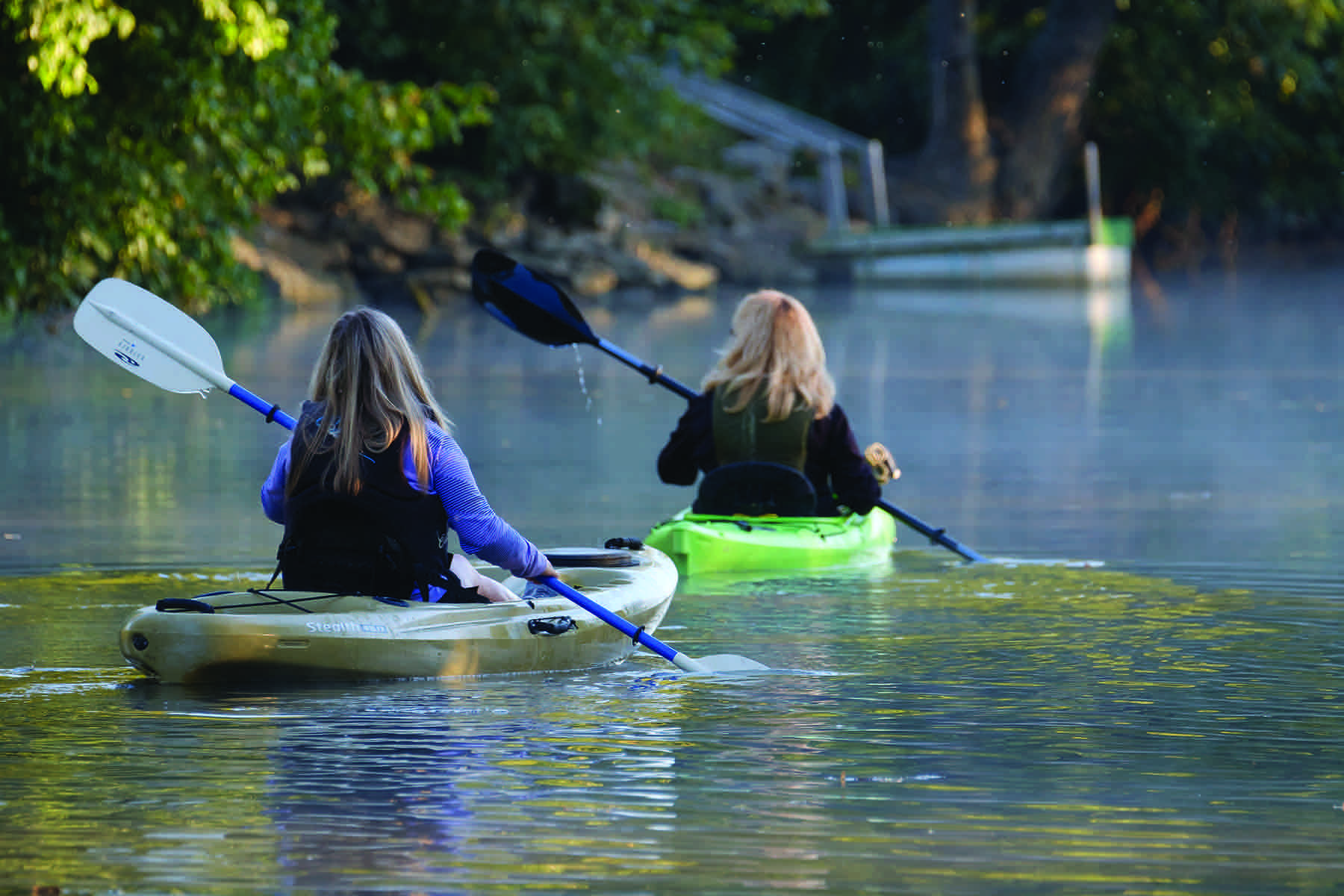 Voyage Outdoors
Besides the horse farms and bourbon trails, Georgetown's outdoor adventure scene is on an uphill climb (literally). Grab a kayak for a day's paddle or wait for the perfect fish to bite at Elkhorn Creek, the best small mouth stream in Kentucky. Bike one of the many scenic trails found around the county in Sadieville and Stamping Ground or put your Mountain Biking skills to the test at the rugged Skullbuster Trails. Satisfy your fall cravings by visiting Evans Orchard & Cider Mill, an amusement park of farms. Bring the kiddos to the state's first corn maze at Bi-Water Farm & Greenhouse. Georgetown even offers the perfect spots for those who like to spend their vacations golfing.
Steeped in History
We wouldn't be a small-town in Kentucky if we didn't ooze with rich history. The grandest of history comes from Ward Hall, the finest of Greek revival residences in Kentucky, built circa 1857. The Cardome Renaissance Centre, once a monastery school for girls, is another must-do for history buffs. Georgetown College in downtown Georgetown is steeped in history, as it is the first Baptist College west of the Alleghenies. Countywide, Sadieville is home to The Sadieville Rosenwald School, one of the schools built early 20th century for African-American children. Stamping Ground prides itself on being located on the ancient migratory path used by buffalo seeking salt. They also have the original place where notorious Jesse James' parents were married – How cool? You'll uncover more than enough history to keep you busy in Georgetown.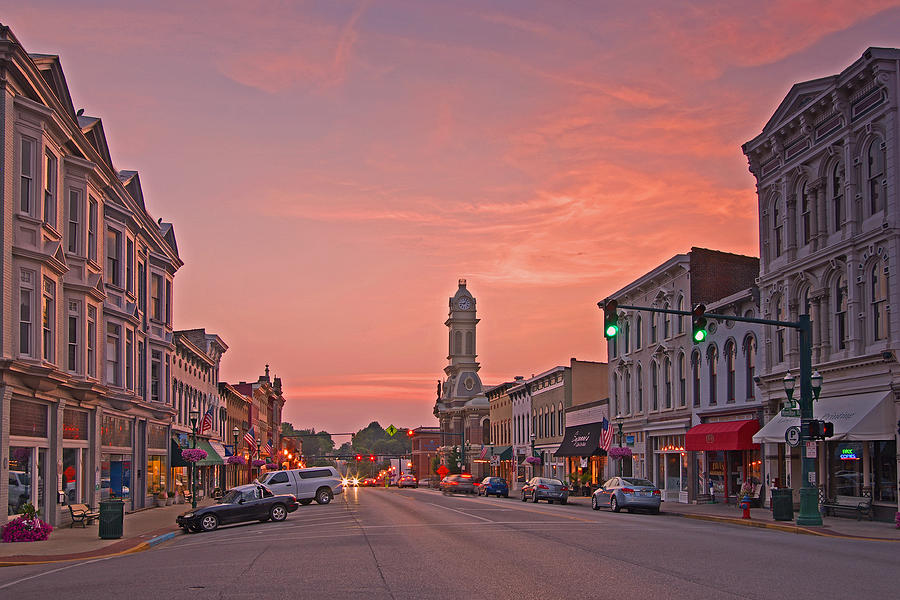 There are many more reasons to plan a trip to Georgetown. Sip crafted drinks, explore countryside, dine on southern delicacy, and learn the history of a small-town in the midst of horse country. Instead of letting us tell you about it, why don't you find out yourself? Start planning your visit at www.georgetownky.com.